Tape Before Paint.
If you are to do a DIY painting and want to get that professional look on the surface or surfaces you have painted, then here is our residential painters tip for you.
It is much better to do it the way the pros do — trims first, ceiling second, then walls last. Taping off those trims instead of the walls is much easier and faster to do.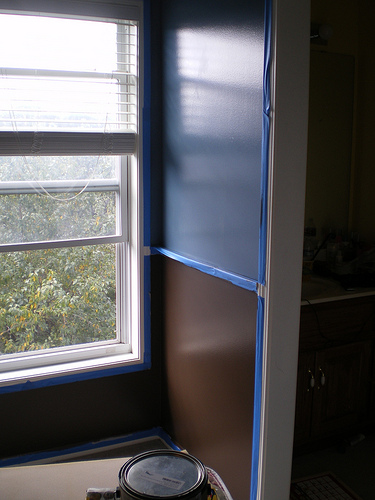 Check out our Newsletter for more articles about DIYs, interior and residential painting.
For free painting estimates for your next painting project, please click one of the buttons below. We cater to Alpharetta, Grayson and Snellville, Georgia and to areas in and around Atlanta.