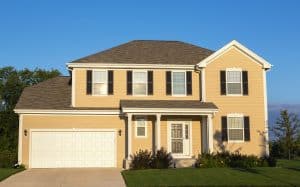 Recognizing Their Potentials during Summer
Qualified and expert residential painters are recognized through the outcome of their exterior painting jobs during summer. Homeowners take delight as they realize that the cost of painting a house they paid is worth it – and even more! These include the valuable tips and summer painting considerations shared to them by the exterior house painters assigned to them by their choice of painter contractor they trust, as follows:
The levels of humidity tell whether it is warm enough or too humid to paint.
The appearance of the sky determines if it is an appropriate day to paint.
Temperature should consistently be between 45 to 80 degrees for the paint to cure properly such that it lasts longer.
High humidity occurs during midsummer heat having temperature above 80 degrees.
The amount of time between coats is less at low humidity, and increases at high humidity.
Dark paint colors absorb more heat; hence, these should be applied during cool times of the day.
On hindsight, any successful painting business makes it a point that the quality of work done by their residential painters is top priority. This is what makes the business reliable to potential customers. The owners for this business do not compromise due to weather conditions. They see to it that:
Painting jobs are accomplished accordingly and within time frame or practical completion date.
The paint brands they recommend have been tried and tested for durability.
If they are close to completion time, they supply paints formulated to cure properly during high humidity or low temperatures on unpredictably weather condition.
During extremely hot weather conditions; their painters either paint in multiple thin layers, or paint during the cool times of the day – by starting early and staying late.
They are in line with the goal of the homeowner for a lasting painting work.
Are you planning an exterior house painting this summer? Allow Southern Perfection Painting Inc. to assist you. The qualified exterior house painters of SPPI can do the work for you – according to your preference. They also quote a reasonable cost of painting a house which includes an all-in painter contractor package.
Furthermore, Southern Perfection Painting Inc. is distinctly recognized in the painting business. This means the residential painters of SPPI can accomplish your exterior house painting with quality in their workmanship.