When it comes to the transformation of house's indoor premises, there is a bunch of ideas which can be used to create more comfortable and better-looking living space. One of the perfect ways of entering the spirit of freshness and innovativeness in your living area is the combination of outdoor and indoor elements placed within particular part of living room. Installing an inside garden environment won't just cheer up the entire space, but it can boost its overall functionality and pleasantness, while bringing completely authentic appearance. If garden look seems like an ideal option for your next living room re-modelling, then stick to some useful suggestions which can assist you in turning ordinary into more sophisticated style.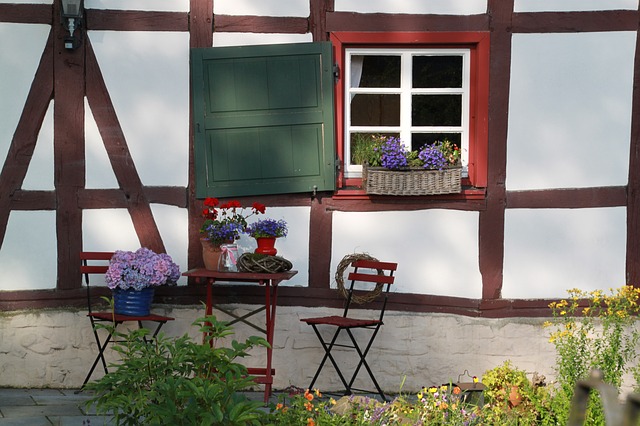 Decorative items
While setting garden elements within your living premises should still keep its simplicity, decoration really plays the important role in providing great sense of outdoor world inside the house. Therefore, it's recommendable to use real garden items for creating attractive indoor decor, regardless if you'll apply ornaments and decorations you already have in your backyard, or include brand-new ones. Regular wooden or clay flowerpots filled with stones in various shades or potted plants are an easy way of decorating wall shelves, low coffee tables and stairway area. Bringing originality and lavishness within inside sitting area is possible with small tables topped with colorful flowers or interesting spirally arranged pots placed close to the windows or terrace. Anyway, both space monotony and overcrowding should be avoided, so it's best to use less pots and plants, but to choose those in bold colors or extraordinary shapes.
Furniture ideas
Equipping living room in charming garden style doesn't include just recognizable yard pottery and vegetation, because the space functionalism and cosiness mostly depend on the appropriate furniture. If there's already part of the room rich in bio flower decoration, it is perfect spot for placing elegant garden furniture with the aim to make wonderful atmosphere to sit and enjoy. Plain design timber furniture is the best choice since it provides greater possibility of matching with other elements. While those furnishings are most suitable for larger flats or houses since they're massive and require a plenty of space around, lofts within smaller apartments may be excellent internal location for timber furniture. Although the majority of indoor garden premises contain wicker furniture, timber based chairs, sofas or tables are extraordinary idea for contemporary living room style. However, when living area makeover relies on multiple furnishing and decor solutions, simpleness should be the leading rule in the arrangement of an inside garden space, regardless if you choose traditional or modern furniture types.
Variety of styles within one option
Particular convenience when creating interior garden surrounding is that with little creativity you can make various styles, from pleasant country to exotic beach room appearance. Classic patio furniture repainted in bold colours, miniature room palms along with interesting summer curtains and thin cotton rugs will keep the initial idea and bring relaxing summer look. The usage of natural coloured wicker elements combined with classic room items is step closer to casual style, but if you switch to timber or wicker furniture in bold pastel colors and enrich the whole environment with sunflowers, rattan boxes and small hanging planters, you'll get fabulous vintage style. Whichever idea you plan to realize, bear in mind that abundance of windows and natural light will highly contribute to the authenticity of internal garden but also to the sustainability of herbs you have inside.