Home Painting Ideas Also Recommend This
Quality residential painting is expected by homeowners. This should be the outcome of the job they have tasked to their painting contractor. One way the contractor can achieve this quality is using elastomeric coats or paints on the exterior wall surfaces. Home painting ideas also recommend this. Indeed, exterior surface walls luster and last long when coated or finished with elastomeric paint.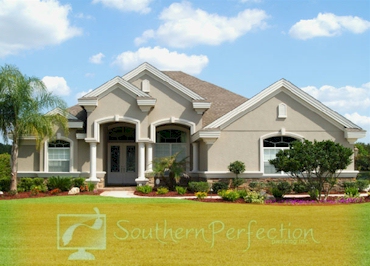 The reliability and skill of exterior house painters will help attain quality residential painting. This enables the house in ideal condition for years. Quality residential painting also means less or minimal work for the preventive maintenance of the walls.
Such kind of finish has special features and it is a bit expensive. The features make elastomeric paints distinctive from other paint and coat varieties. In addition to these are the following:
There are many elastomeric paint colors to choose
Elastomeric coats have thicker consistency: It caulks cracked areas for a smooth finish
Elastomeric paints can directly be painted on walls: The walls may or may not be primed
Quality residential painting surface walls with elastomeric paint withstand extreme weather conditions
The exterior walls are protected from moisture or water that may seep into the surfaces
To be practical and wise to your home investment is to have surface walls that are long-lasting. Using elastomeric paints will undoubtedly do this. It will also result to quality residential painting. Furthermore, there are still more home painting ideas you can read. If you are in the vicinity of Atlanta GA, SPPI can elaborate on these.
SPPI can likewise discuss with you other things you need to know about painting – such as paint colors. SPPI is recognized in the industry as a painting contractor. They have a pool of commercial and residential interior and exterior house painters. These painters are fully equipped on painting methods and techniques. SPPI is always after excellence in workmanship – your assurance for quality residential painting.