Happy Habits for November.

As we wind down towards the end of the year, stress can be a huge factor for many of us. But stress and anxiety can be reduced if not avoided altogether if we adopt a few simple habits into our busy lives.
Take 5, 10, or 30! It may be that morning cup of coffee alone, or that 30 min silence after everyone else has turned in, or even the 5 min stroll across the store parking lot.  There are many small moments in your day that you can use to find your "inner calm". Use this "alone time" to practice self-care: sit quietly and meditate or reflect on what's most important to you.
Let it go. There's a lot we just can't control in our day-to-day lives. But how we react to stressful moments is what we do control.  Being able to bounce back in times of adversity is a necessary part of a happy life. Learn to recognize what is and what is not in your control and move on. In the end, you control how happy you are.
Be thankful.  It's helpful to sometimes ask ourselves "Am I focused on what truly matters?"  Mental peace won't come from collecting more material things. Practicing daily gratitude by looking for the good in our lives can make our days go pretty well. 
We can incorporate these small rituals into our lives, given all of the people & tasks competing for our attention. Try to practice at least one of the tips above daily, and watch your wellness improve a little each day.
Warm Apple Crisp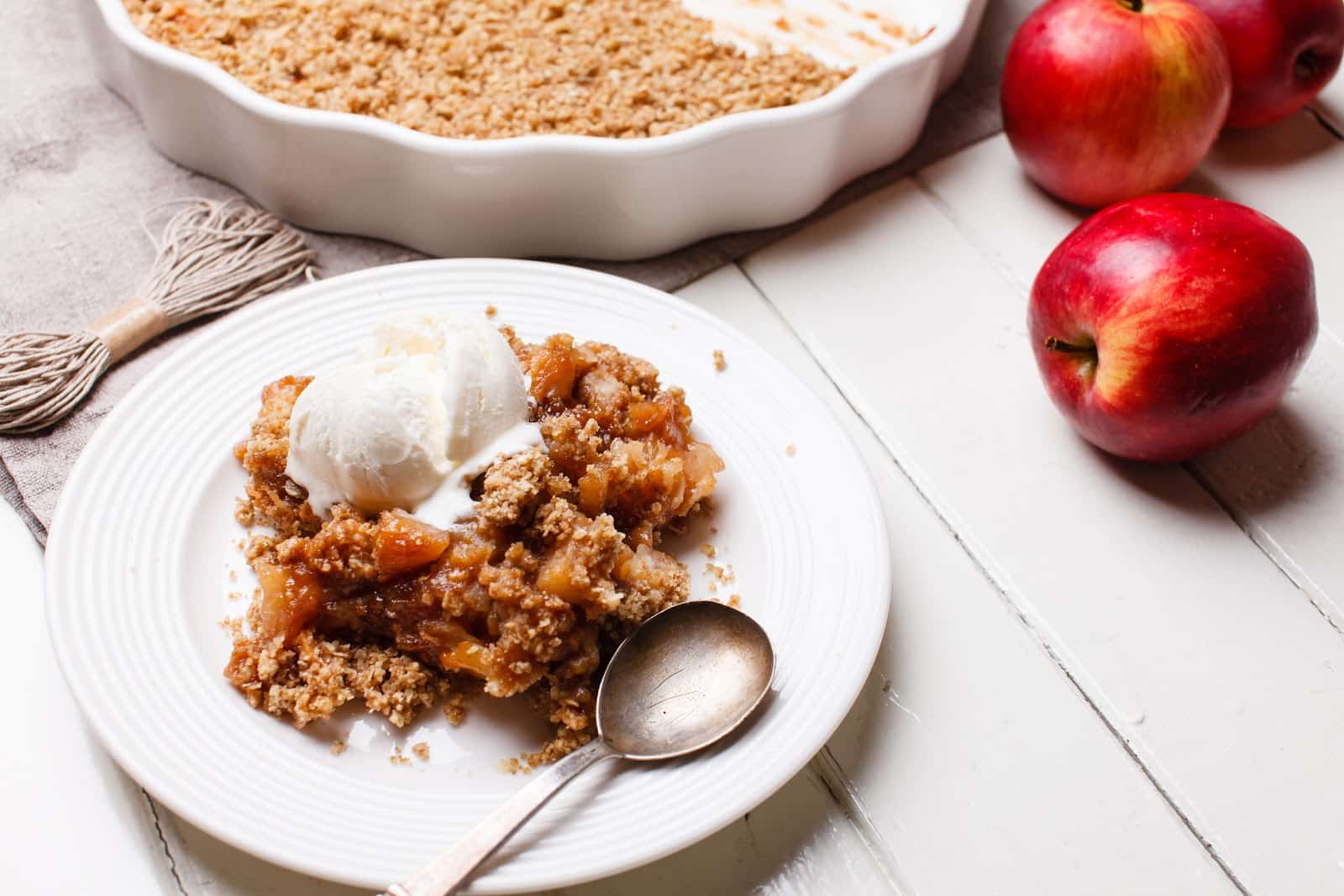 What makes this a perfect November dessert? Well, one, it's delicious for a chilly winter day; and two: it takes just four steps! Tangy, soft-baked apples in a sweet cinnamon filling topped with that famous buttery, crunchy cinnamon-flavored oat topping. 
4 Step Apple Crisp
10 cups all-purpose apples, peeled, cored, and sliced
1 cup white sugar 
1 tablespoon all-purpose flour 
1 teaspoon ground cinnamon
½ cup water
1 cup quick-cooking oats
1 cup all-purpose flour 
1 cup packed brown sugar
¼ teaspoon baking powder
¼ teaspoon baking soda
½ cup butter, melted 
Preheat oven to 350 degrees F (175 degrees C).
Step 2
Place the sliced apples in a 9×13 inch pan. Mix the white sugar, 1 tablespoon flour, and ground cinnamon together, and sprinkle over apples. Pour water evenly over all.
Step 3
Combine the oats, 1 cup flour, brown sugar, baking powder, baking soda, and melted butter together. Crumble evenly over the apple mixture.
Step 4
Bake at 350 degrees F (175 degrees C) for about 45 minutes.
In a slow cooker, combine apple cider and cinnamon sticks. Wrap allspice and cloves in a small piece of cheesecloth, and add to the pot. Stir in brown sugar. Bring to a boil over high heat. Reduce heat, and keep warm. See more fall recipes at Allrecipes.com.
The Beauty of Going Gray.
The color gray is seen as a neutral, conservative color. It can represent sophistication, calmness, and stability.  Although some studies show it can be seen as an absence of color, gray has a color assortment that can upgrade any room in your home or office.
Some variations of gray include charcoal, slate, iron-gray, lead, gunmetal, silver, dove gray, powder grey, oyster, pearl, and taupe. With this many choices, you'll be inspired to mingle it into your room's color combination.
Gray can be infused into your favorite style: art deco, contemporary, modern, transitional, or even country chic! Gray hues soften a room and also works as a neutral backdrop against funky collections or bright pops of color such as orange or yellow.  When ranges of soothing gray tones are used, it can provide an elegant and luxurious experience.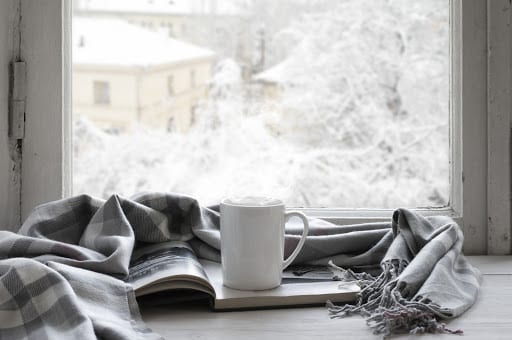 If you're more on the conservative side of color, try a pearl or dove gray – which is more close to white. Care to add drama to a room? Go for a slate or charcoal hue and add pops of color. The best part of the gray palette is that it goes with just about any color on the color wheel. Play with some gray tones here: Choose a palette.

Sill need some help picking out the right gray for you? Contact the painting pros at Southern Perfection Painting, Inc. to help you choose the right hue or color palette, and let's get to painting!
Still have questions about hiring a painting contractor? Reach out to us, and we'll help you choose the best painting option for your project: Southern Perfection Painting, Inc. at 770.985.3075, or send us an email for your free estimate.
Sabrina
Customer Advocate
sabrina@soperfectpaint.com

PS – Interested in a quick chat right now or just have some questions? Email us now or call 770.985.3075 to chat.
SPPI
Average rating:
0 reviews