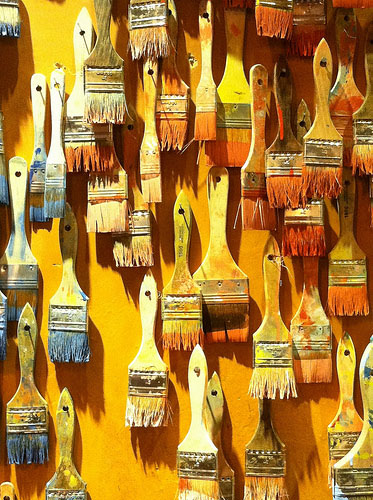 There is no reason for your paint brushes to have a very short lifespan. Just make sure you clean these immediately after using. Use newspaper to wipe away excess paint from the brush then dip it in warm water, moving it around to get rid of as much paint as you can.
Under running water, remove leftover dried pain by running a wire brush or even a kitchen fork down the brush bristles until they turn clear.  Air dry each brush then wrap using its cardboard cover or any heavy paper. Hanging these from a nail or hook will help keep the bristles straight.
Check out our Newsletter for more articles about house painting.
For free painting estimates for your next painting project, please click one of the buttons below. We cater to Alpharetta, Grayson and Snellville, Georgia and to areas in and around Atlanta.
SPPI
Average rating:
0 reviews