Mix And Match
Painting house exterior following the 3-color scheme is an exciting task. Homeowners have lots of resources on home painting ideas to consider. All these can be overwhelming and discussing the options with a painting contractor helps. Mixing and matching any 3 appropriate paint colors is done through color visualization. Professional exterior house painters can also share their thoughts specifically on the body, trims and accents of the structure.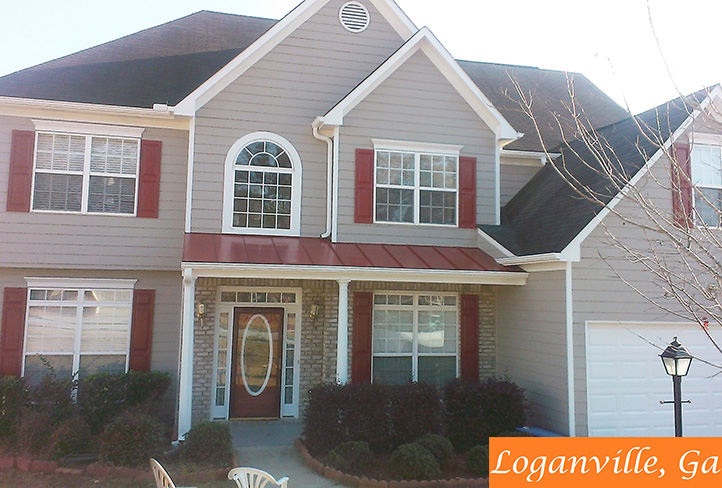 The body or the surface walls in painting house exterior will likely be the 1st to be assigned a color. Darker shades are used for the accents and trims. These make the frontage attractive – even from a distance. The manner the entrance door is painted and designed provides the atmosphere of the home. In most instances, a certain theme is chosen – or a color that complements the material used – as follows:
The autumn shade applied to the door is best with brick surface walls in color close to that of the fallen leaves
The Caribbean look go for its colors and gives balance on the surface walls in earth tone
The classic type uses either black, green or red paint colors
The cool ambiance is felt on a door in neon color or any cool colors of paint
The distinctive kind is a mid-tone green color used in painting house exterior door
The entrance door in bright orange is a good match to surface walls in shingles
The sophisticated look of the door stands out in burgundy wine along with the trims in shade of green
It is noteworthy that deep red, lemon shade, reddish brown, teal and white are also possible color options to your entrance door. Any of these colors give an impression when applied to painting house exterior door. SPPI can further discuss with you amazing home painting ideas. You can also talk about the mix-and-match of paint colors according to your preference. In addition, SPPI has a line-up of qualified and skilled interior and exterior house painters who can do the job for you.
What is more? As a painting contractor for almost 3 decades, SPPI quotes a very reasonable all-in package for you. It can either be commercial or residential painting. You are assured of quality work in SPPI. This is the SPPI guarantee with a class of its own in painting house exterior surfaces of your dwelling.