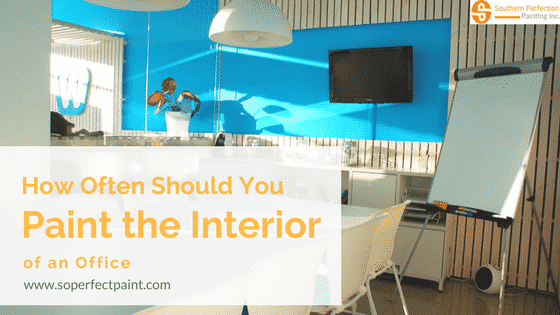 Determining If It Is Time To Repaint Your Office.
The subject of commercial interior painting may not be something that you often think about in your office but it is definitely something that you should do every so often. If it has been several years since you have last painted the interior of your office space, you may want to consider updating the space with a fresh coat of paint. But how often should you have to paint the interior of your office space? Here is everything that you need to know about determining if it is time to repaint your office.
First reason is because the paint looks too dirty or dingy. If you have customers that are coming in and out of your offices all day long, it is crucial for your business to maintain an amazing appearance. Dirty walls are not appealing to your customers, thus could negatively impact your bottom line. If you had originally chosen paint that was difficult to clean or never bothered to clean it and not it is too late, it is time for you to paint over your office walls. Be sure that you do clean and prime the walls before having them repainted or ensure the company that you have hired will take care of this for you.
The next thing to consider is the quality of paint that is use. High quality paint is easier to clean, especially if you choose a glossy option. High quality paint is also a lot more durable, meaning that it will be less susceptible to peeling or chipping. This is something that is especially important to consider in your more high traffic areas like the lobby or meeting rooms.
Different rooms will often need to be repainted more often than others, depending on the use of the room. If you are a business that is catered more towards children, you want to be sure that the waiting room has a high quality and durable paint otherwise this room will need to be repainted on a regular basis.
You may also consider painting if you feel like a change in this office. Whether you believe in feng shui and want colors to be more productive or just feel like a change, you would be surprised at the power of a fresh color and paint of coat in the office space. This is an inexpensive way for you to freshen up the office to make it a whole new space.
If you are looking for a high quality commercial painter, SPPI is the company you should turn to. Check out our website today www.soperfectpaint.com to see what type of services that they offer that you can use to improve your office space. We are a reputable company that has the knowledge and expertise to get the job done well and on time. We will work with you to ensure that you are choosing the right paint for the space, so that you know you are getting something durable and that will last.
Check here if we provide commercial interior painting services in your area. Or fill out the quick estimate form on the right to request or schedule a free commercial interior painting estimate.