First Thing To Consider Is What Kind Of Ambiance
With spring nearing its end and fall just around the corner, you may want to look into that house painting project you had been putting off before. Spring's end is a very good time to get the paint rollers rolling but now is just the right time to lay the groundwork for one of the critical decisions that need to be made: COLORS.
With hundreds to choose from, each with a different hue, and come in various finishes. The only way to go is to try and simplify your decision process. The first thing to consider is what kind of ambiance you wish to achieve – in both exterior painting and interior painting. Simple yet elegant? Interestingly bright? Eclectic? These are important factors to consider when you are thinking about the colors to use.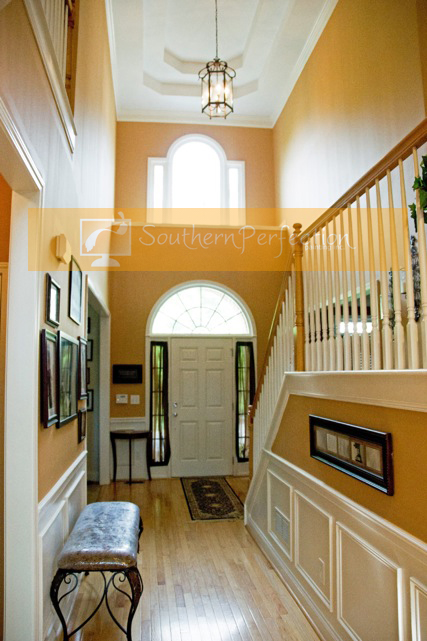 If you are hitting a snag, why not hold out a piece of art or a rug in the room and sift through the colors. These should provide ample choices of complimentary colors that you can consider. Or, you can run to your nearest hardware store, obtain a number of paint chips and hold them up against the furniture, cabinets, floor and other stuff you have in your room. Try to narrow down your options to about three to four after getting that general feel of how each may look in the room. If you can get a sample pot for each and try painting a square big enough to help you to finally decide on the final choice. Make sure you assess how these colors change as the day progresses and the light in the room changes.
It is not written in stone that you only use one color. Be creative. This is your chance to stamp your personality in your home. Just remember that for walls, darker shades work better at the bottom as it gives off a grounding effect, and lighter hues on top as it dominates the area. Using lighter colors for the ceiling, on the other hand, creates an airier feeling while darker tones make the room look much cozier.
Keep in mind that with colors, you can create your own world within the walls of your home. Traditional does not mean boring. It only means you work within the "tried and tested" color schemes in the past. Yet thinking outside the box can be as rewarding. Paint to make you and your family happy.
If you need some help in visualizing colors, allow Southern Perfection Painting Inc. to help you get started by checking out our color ideas and tools or Sherwin William home colors.  Or you can simply ask us when you request for your FREE estimate. Just click residential or commercial estimate below.
SPPI
Average rating:
0 reviews