Green Is Clean
Eco-friendly products for exterior and interior painting are getting a lot of attention these days and rightfully so. Saving the environment means eliminating those harsh and harmful chemicals anywhere we can, and that includes the paint that we use. Moreover, we build a much healthier home for our family if we use paints that are devoid of volatile organic compounds (VOCs), which are emitted as gases from a number of solids or liquids. These harsh gases may have long- or short-term effects that can adversely affect our health as these can stay in your house for several years especially since VOC concentration can be up to ten times higher indoors compared to outdoors.
There are a number of paints you can use for your interior painting projects that are friendly to Mother Earth.
Probably the most common in this category is the clay paint. Made from earth-based minerals and solvent that is mostly water, this type gives your home that earthy look and feel.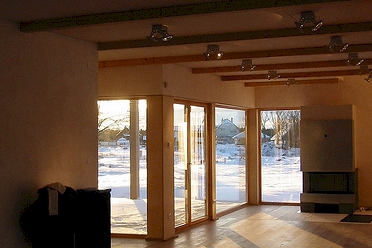 Containing a protein called Casien is milk paint used for painting interiors. Casien, when separated from milk and then mixed with clay, water and powder, forms a thick paint that definitely has no harmful effects to the environment.
Another notable eco-friendly product is lime wash, which is made from calcium-based minerals. When combined with water, it makes a simple natural paint. This type of paint can be used for your home's interior and exterior although it only works for materials such as wood, plaster, brick and concrete.
You may want to look into Sherwin-Williams's Harmony®, Duration Home®, ProgreenTM 200 and Builders Solution® lines which are considered green. The low VOCs of these paints either meet or exceed the criteria of Green Seal (GS-11) and the LEED certification of the US Green Building Council.