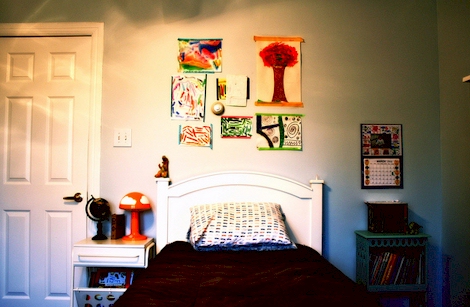 Be Colorful and Fun
When we talk about painting children's rooms, interior painters know that vibrant colors come to mind. Or at least a room that is colorful and fun. Yet more importantly, the kind of paint you will use should be safe for your kids. Interior painters will recommend natural paint as a good choice of paint to use. Lime paint, a low-cost type of paint made from slaked lime or calcium hydroxide, and chalk. It may also contain other additives but are relatively safe for kids. This kind of high alkaline paint naturally resists mold and growth of bacteria. It can also withstand the wear and tear it will surely get from your kids. And since natural paint may not carry the vivacious colors you may want for your kid's room, you can use it as a neutral background. Use paintings, colorful mobiles, fun furniture or even their own works of art to liven it up.
Check out our Newsletter for more articles about house painting.
For free painting estimates for your next painting project, please click one of the buttons below. We cater to Alpharetta, Grayson and Snellville, Georgia and to areas in and around Atlanta.