The Expense Is Not That Much
Industrial painting works are varied. The result can either be simple or creative. Applying the selected eco-friendly paint color on the surface walls gives a plain finish. Other surface wall finishes are designed in style and have a touch of art. This is not unusual on commercial or industrial spaces.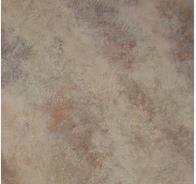 Industrial painting works evolve and involve incredible techniques. This gives local painting contractors a lot of options to offer to business owners. Their painting services are done systematically – from the preparatory to the finishing stages. Business owners can anticipate different industrial painting works of art to their property. They can even choose faux finish on surface walls.
The following are a number of details about industrial painting works for faux finish:
"Faux" is a French word for false
Faux finish or texture industrial painting works consist of decorative designs and styles
Not all exterior or interior painters have sufficient skills on the said technique
Surface walls in faux finishes appear attractive and elegant
The most preferred faux textures are the bold look and glossy sheen
Faux finish can be dry-brush (the indefinable effect from typical paint colors) or geometric style (in varying shapes and style)
Other faux designs are the ragged look (faded denim in cool colors or leather in earth tone) and washed (horizontal or vertical) stripes
Industrial painting works on surfaces need not be simple in order to minimize on costs. With faux finish, the expense is not that much. SPPI can provide an affordable estimate on this. SPPI is one of the few local painting contractors in Atlanta GA that offers faux finish. This is one of the many painting services they provide. SPPI has also a pool of competent exterior and interior painters for a specific job.
Business owners are assured of quality in workmanship. This is what makes SPPI well-known in its industry. SPPI delivers all residential and industrial painting works they do – to the satisfaction of their clients.