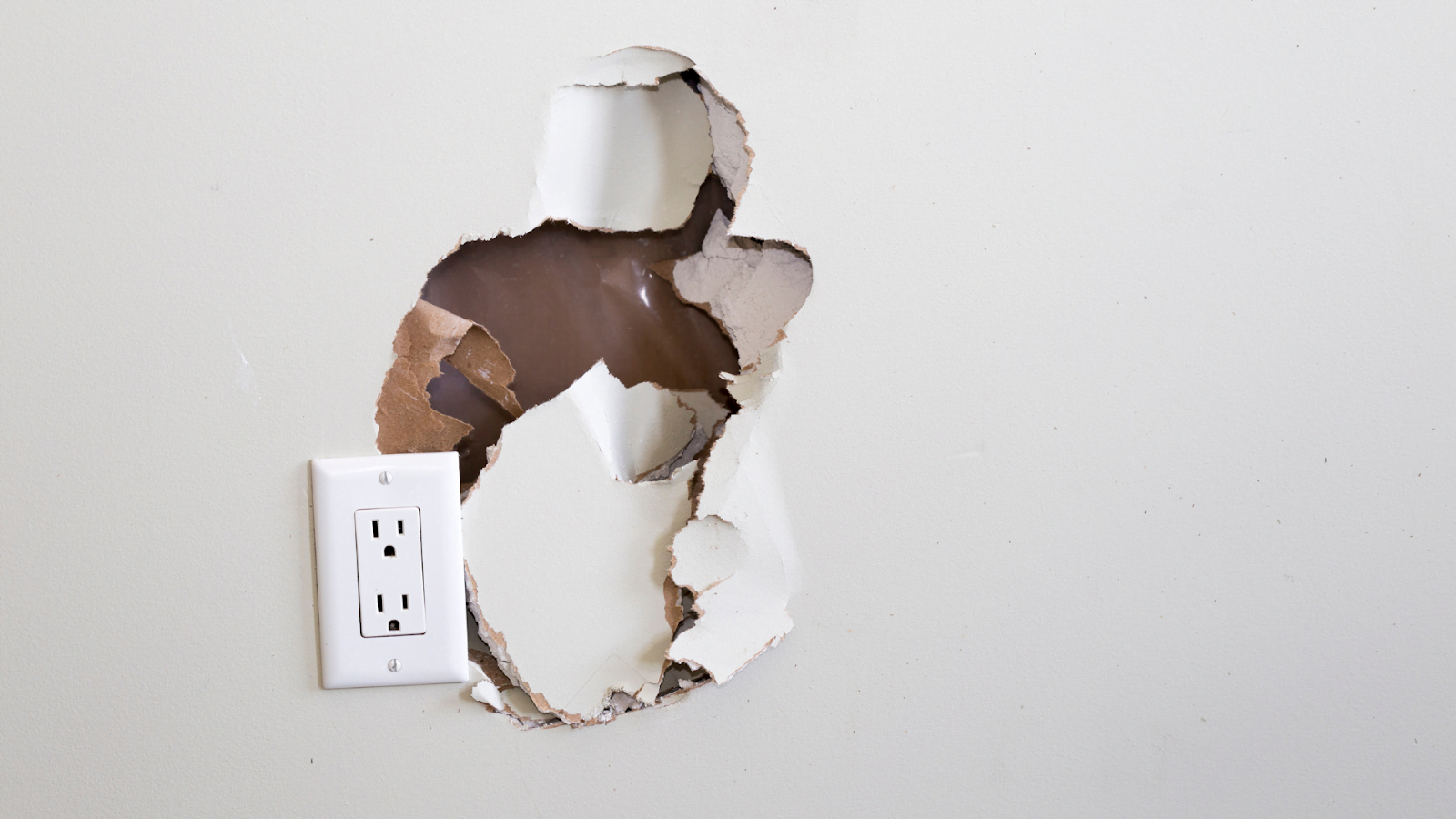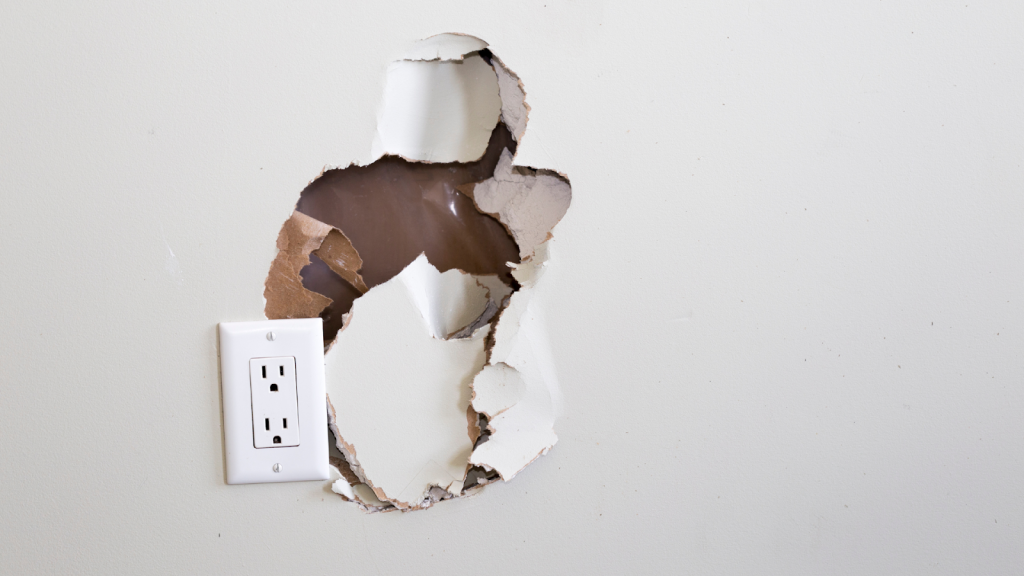 Despite how careful you are, you will come across some holes in the wall that may need patching. Maybe you were moving in your new couch for the new year and hit the wall. Or maybe you wanted to swap out the decor, so you took down the nails on the wall. Either way, a hole in the wall is much more common than you think. Even better, patching a hole is relatively easy. You can patch it yourself, but many paint contractors offer this service. If you are looking for an interior painting company in Georgia, SPPI offers residential interior painting and commercial painting, and drywall services that will help you quickly fill the patch in your wall.
Determine the Size of the Hole
The first step in repairing a hole is to determine the size of the hole. Smaller holes can happen from damage from screws, nails, doorknob pushpins, fasteners used to hang wall art, wall mounts, moving furniture in the house, and kids or pets playing indoors. These smaller holes can be patched quicker, and the overall process is easier.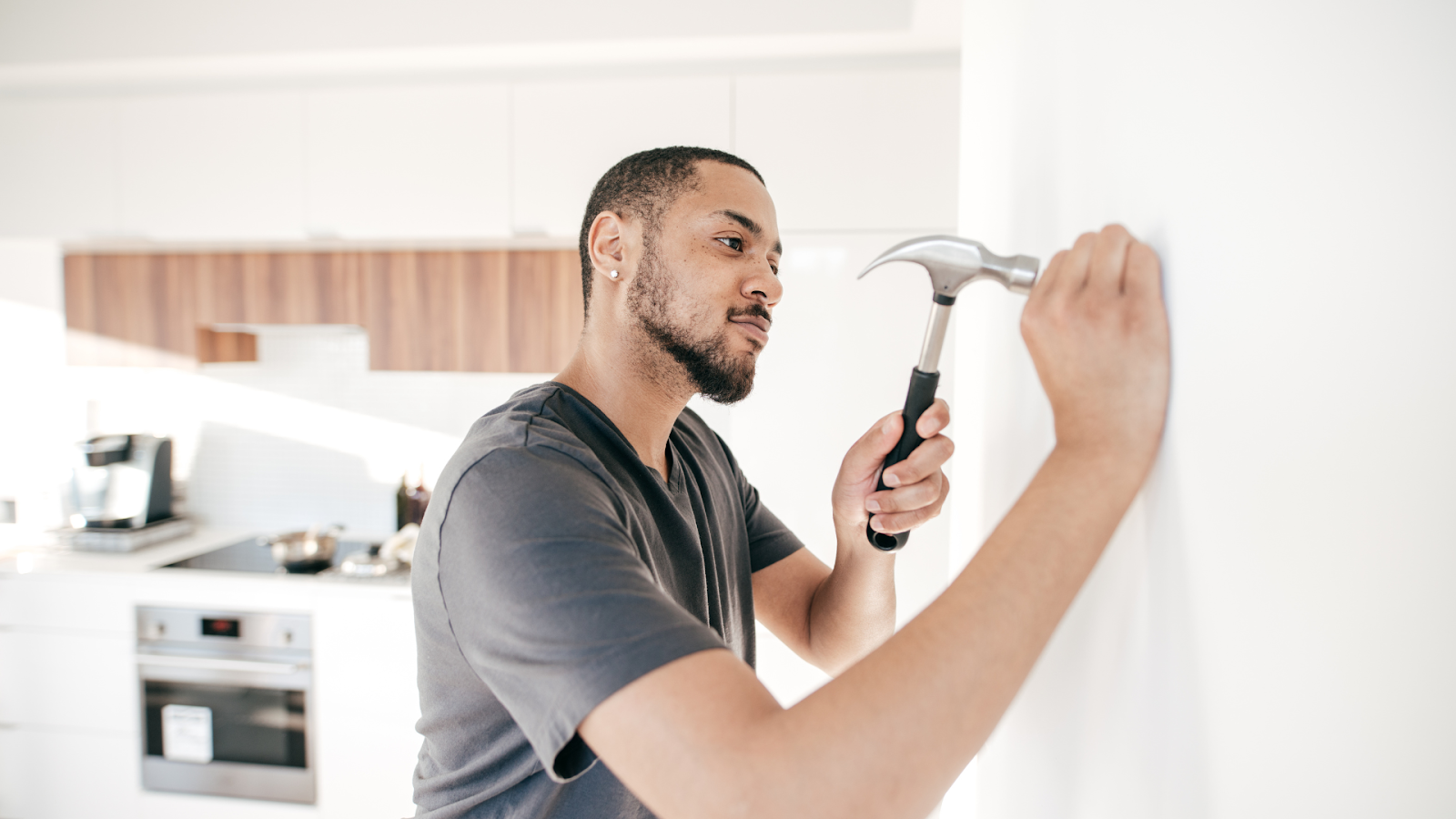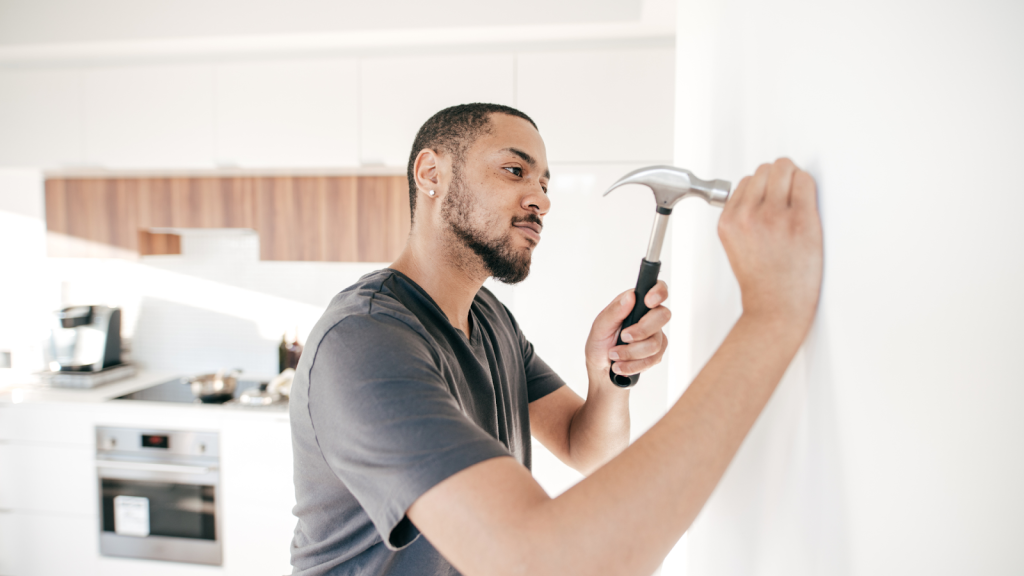 If the damage is larger than around one square foot, the job will require more time as well as materials. Larger holes may require a new piece of drywall which can either be done by you or a local paint contractor. Companies that focus on interior and residential painting can assist you with this project. 
Repairing Drywall
As mentioned above, if the hole in your wall is on the larger side, a new drywall will need to be installed. Drywall is a type of board made from wood pulp, plaster, or other materials and is used to form the interior walls of houses. 
Why Repair Drywall?
Beyond the obvious aesthetic issues, there are many reasons to get drywall repaired. Drywall has many functions, but one of the most fundamental is to keep elements out of your house. Holes and cracks may let wind, construction residue, insulation, pests, and moisture into your home. Drywall damage also makes your home less energy efficient, as heat and air conditioning escape through damaged regions of drywall. Repairing drywall can take a lot of heavy-duty materials and time, so we recommend hiring a professional residential painting contractor.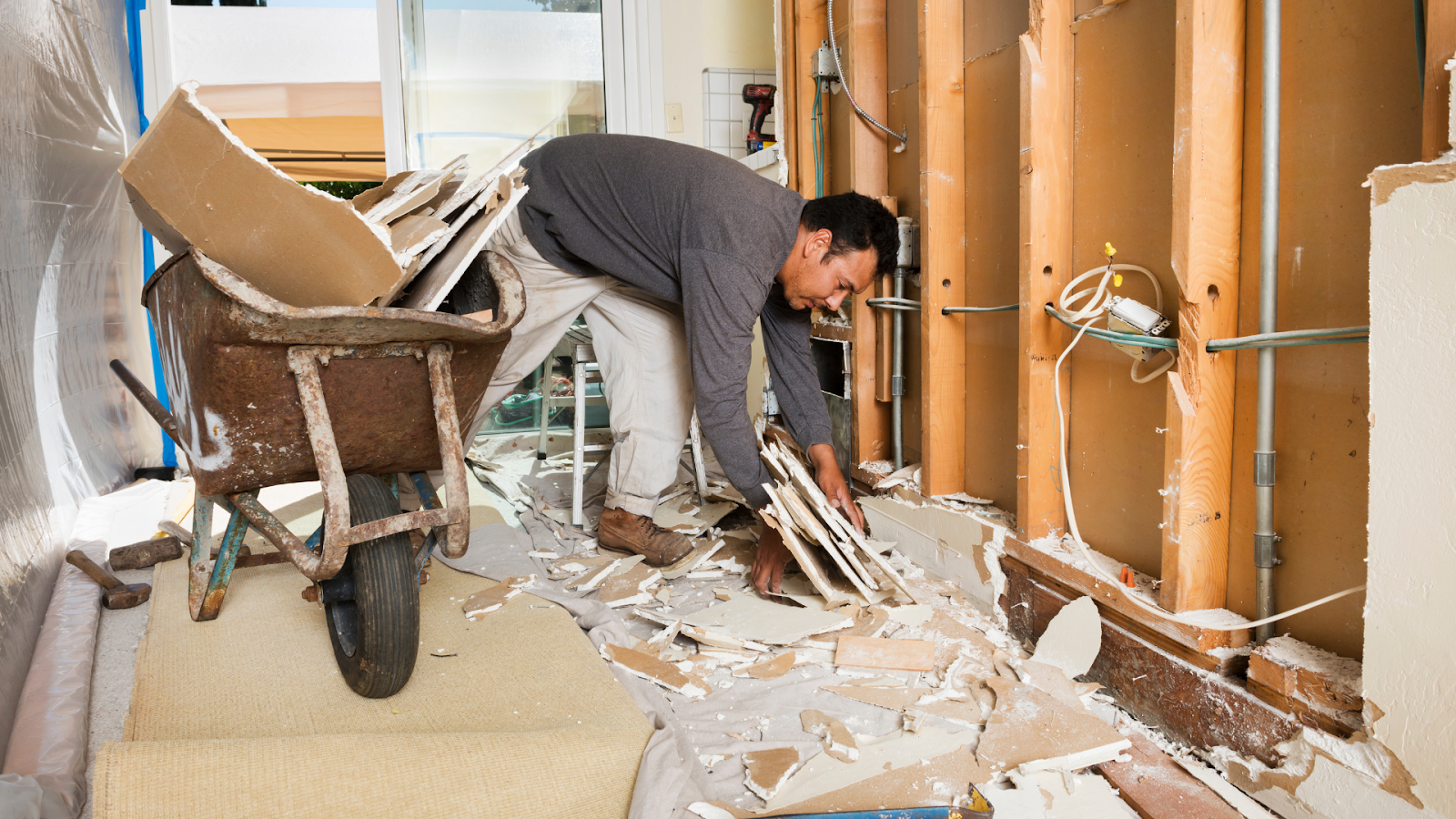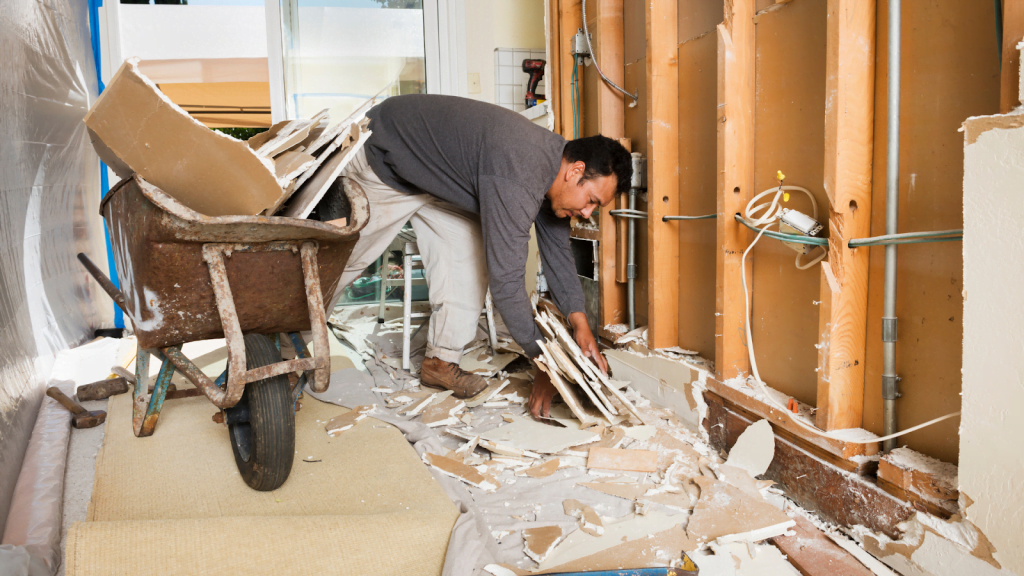 Process
For simple holes caused by nails and pushpins, a simple slap of spackle is needed to repair them. Once the spackle is applied in the hole, the wall is sanded to make it look even. This usually takes around 24 hours. 
For the larger holes, like ones caused by a doorknob or furniture, a mesh patch is used to place over the wall with a joint compound to smooth over the area. Depending on the size of the hole, one or more coats are applied. Once that dries, the wall will be sanded down as well. 
When the hole is extremely large, the process differs. 
First, the hole needs to be cleaned with a blade knife to get rid of any excess area while widening the exterior of the hole. 

A drywall patch is then created. The drywall is cut to be slightly larger than the hole.

The drywall is scored, and everything is peeled back except the gypsum layer. This is necessary to hold the drywall patch in place. 

The joint compound is applied alongside the paper, then placed against the hole. 

When this has patched up the hole, the joint compound is applied to complete the patch process. 

Once it's dried, the walls are sanded down. 
There are times when interior painting is necessary after repairing the drywall. If that is the case, it is best to hire a residential painting contractor to handle this task to ensure the job is done correctly. If you live in a residential home in Georgia, visit our website for a FREE quote. 
DIY a Hole in the Wall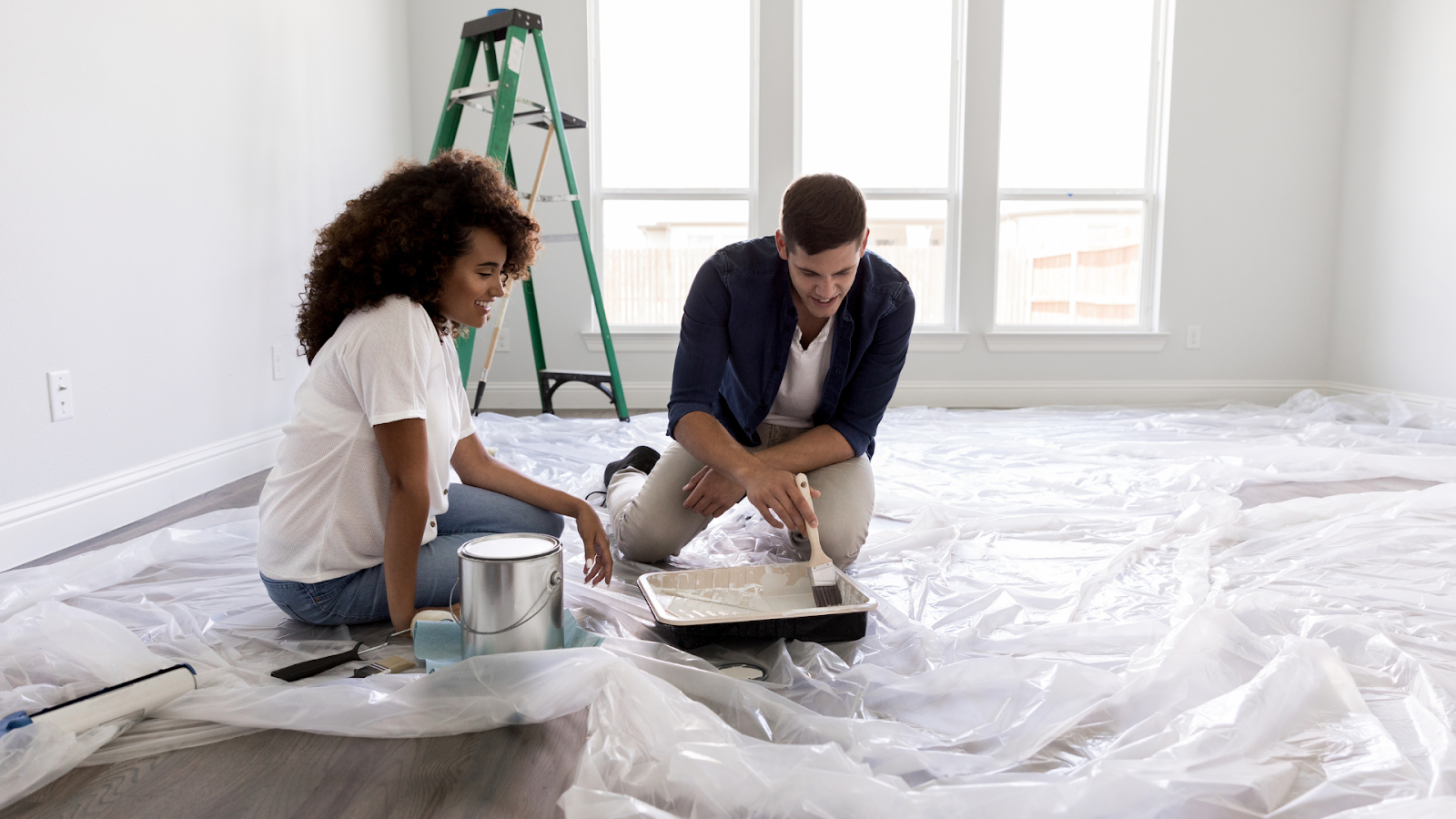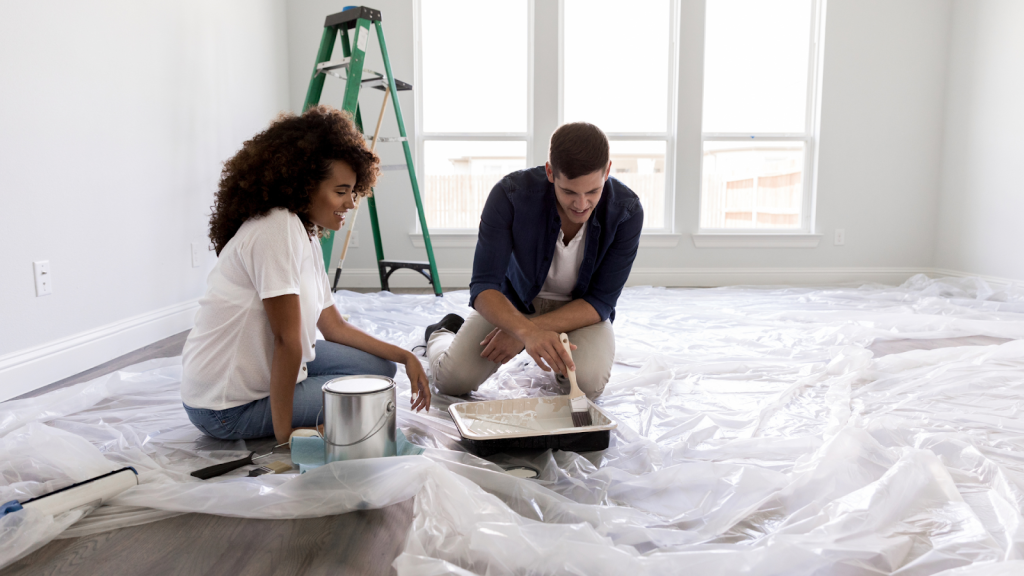 When it comes to patching a hole in the wall, smaller holes can quickly be done at home with the right materials. There are plenty of kits readily available on Amazon, Lowes, and Home Depot that have all the materials needed to patch a hole. Most kits include spackle, sandpaper, an aluminum adhesive patch, and a putty knife. 
Once you have those materials follow the steps below to patch a hole successfully:
Step 1: Remove any excess paint shavings from your wall. A tool is not required as you can use your fingers.
Step 2: Make sure the surface is smooth for the best results. You can use sandpaper on the hole to achieve this. 
Step 3: Next, apply the self-adhesive patch with the hole. Make sure it is as centered as possible. Then, make sure the edges of the adhesive are smooth and firmly stuck to the wall. For this, you can use your putty knife. If you don't have one, your fingers work as well!
Step 4: Use the putty knife to cover the patch with spackling in a crisscross pattern. Do this until the patch is invisible, and feather the edges of the spackle, so it blends with the wall. Depending on the hole, you may need to let the sparkle dry and apply multiple coats to conceal the patch. Don't move on to the next step until the patch is concealed.
Step 5: Once it's fully dried, sand the spackle down to make it smooth for the paint. 
Benefits of Hiring a Painting Contractor to Fill Holes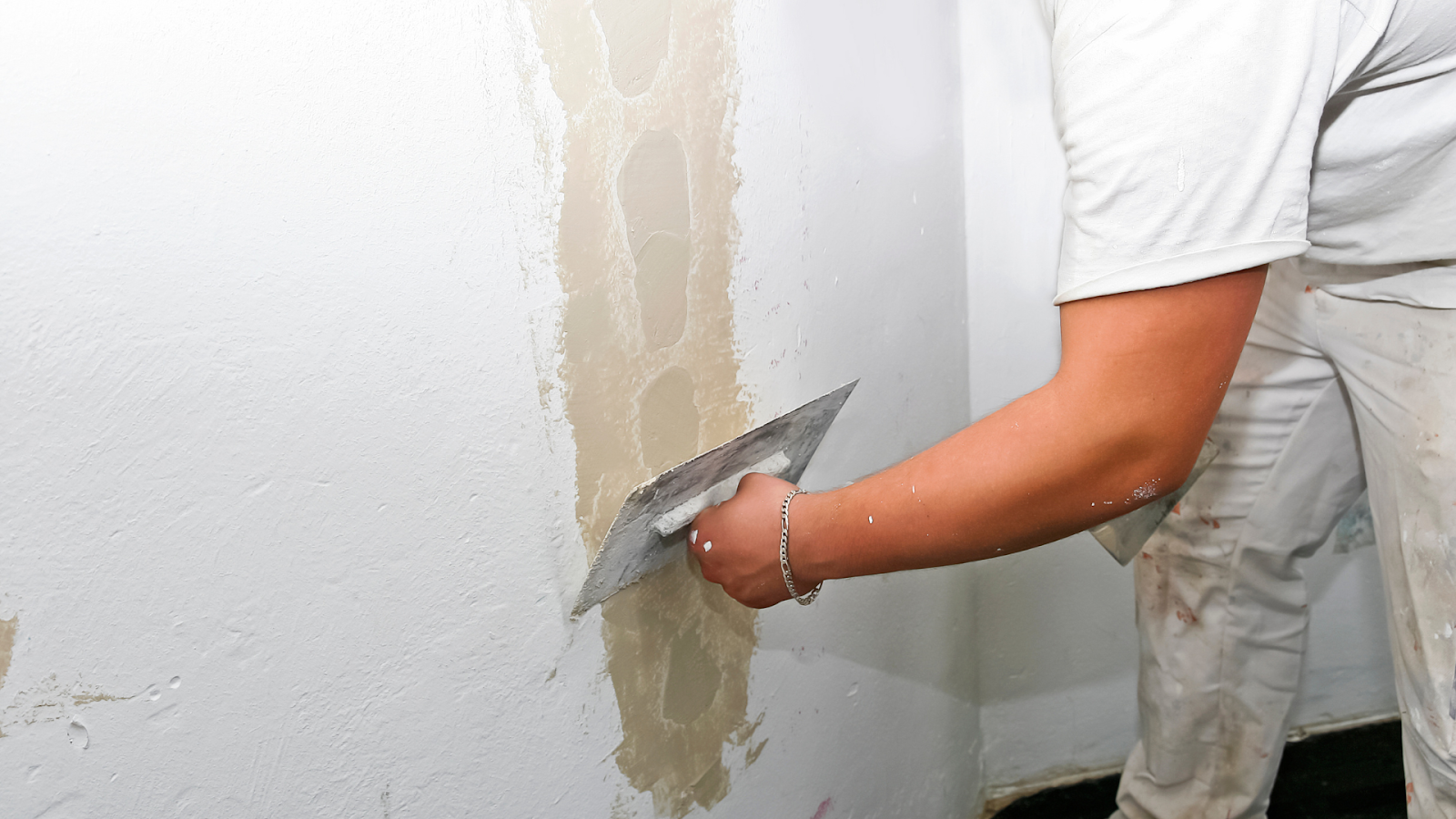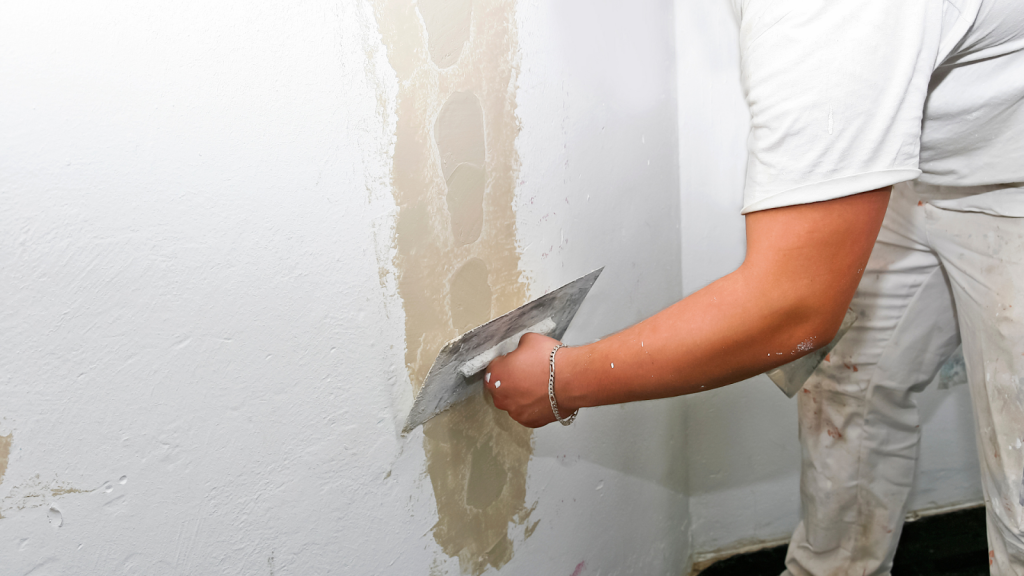 Although repairing a hole can be done at home following our DIY tips, sometimes hiring a professional is safer, easier, and less stressful. Depending on how busy you are in the new year, patching a hole could be the last thing you want to add to your to-do list. Hiring a residential painting contractor is the way to go for the holes that are larger and require a drywall repair.  
Job well done:

In hiring a contractor, just know that once you see your patched hole, you will not be able to tell there was a hole! There will be no bumpy patches or uneven clumps.

Save time:

DIY projects are really fun, except when you mess up and have to start all over again. Hiring a contractor saves you time as the job will be done efficiently and quickly.
Could save money:

Although the kits run relatively cheap, the project could become costly depending on your experience level. If you have to rebuy the paint needed to paint over or stock up on more materials, you could end up spending a lot more in the long run. 
If you have a hole in your wall, noticeable or not, take action to prevent matters from worsening. 
At SPPI, patching a hole or repairing a drywall is something we can do! We offer free estimates and tackle both big and small residential projects. We offer both residential painting and commercial painting services. Contact us today to see how we can help you with your project! 
SPPI
Average rating:
0 reviews