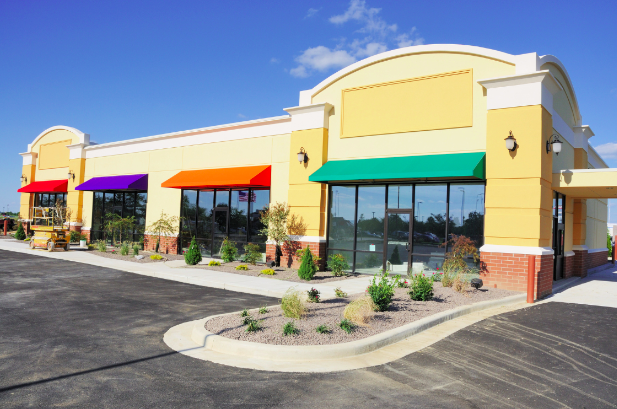 When customers visit a business property, what is the first thing that attracts them? The building structure, the customer service, the products and services, or the amazing work done? While all these things are aspects of attraction to a business, one thing first catches the eyes of customers or passersby – the exterior painting done by professional painters in Atlanta such as Southern Perfection Painting, Inc.
In the world of first impressions, exterior painting serves as the canvas that introduces your property to the world. It is the first thing people see before seeing your interior. The color palette, quality of work, and attention to detail all combine to create a professional image that resonates with visitors, potential buyers, and passersby. 
It is important to note that exterior painting of a commercial building is more than just adding colors; it's about creating an image that reflects your brand, style, value, and personality. 
This article highlights what is needed to create a professional image with painting.
How Important is the Exterior Appeal of a Commercial Building?
As the saying goes, first impressions matter. It is the first impression that you give out that impresses or wins over potential clients. As a result, the exterior of your commercial building is the first opportunity you have to create a positive and marketable impression.
According to a survey conducted on 1000 customers:
95% stated

that the appearance of the office building is what influenced their decision on where to make their purchases.

52% indicated

that they decided not to make purchases with a business because of how the exterior looked.

39% stated

that if the business building does not look like a nice place to make purchases or conduct business, they will not enter the building.
This study goes on to show that the exterior appeal of a commercial building can have a deep impact on the likelihood of customers visiting your establishment. A great output is only possible when you hire the right professional painters in Atlanta like the Southern Perfection Painting, Inc.
Ways to Create a Professional Image with Exterior Painting
In this article, you will learn four (4) major factors to consider when creating a unique yet professional image for your office building. Before you embark on the paint job journey, it is important to consider these factors:
1. Color Choice
Colors are more than we know. They speak various messages and reflect emotions and perceptions. When it comes to creating a professional image for your business, the color you choose to paint your exterior can say a lot about your property.
To be fair, choosing the paint color that is appropriate for your commercial building is challenging; however, it can be done. There are some essential things to consider before ultimately deciding on the colors to use. These include: 
Painting the exterior of your commercial establishment is different from painting a residential exterior. When choosing the paint color, it is important to take into consideration the effects the colors will have psychologically.
For instance, Neutrals like whites, grays, and warm beiges exude timeless sophistication. These shades communicate professionalism, cleanliness, and a sense of reliability. On the other hand, bolder choices such as blues, greens, and burgundies exude a unique personality. These colors can showcase creativity, confidence, and a willingness to stand out in a crowd.
It is essential that you choose exterior paint colors that send the right message to your potential and existing customers.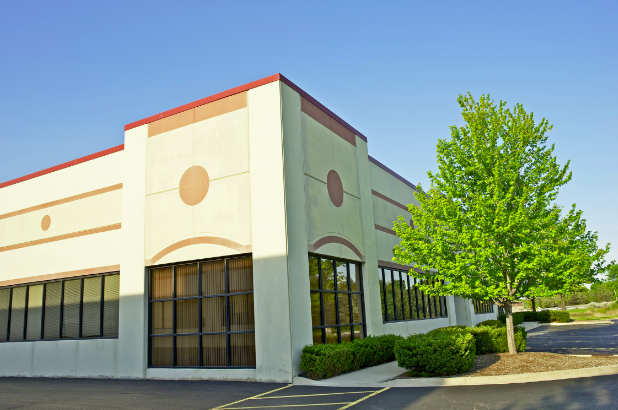 If you are going for a single color, then you have nothing to worry about. But if you are going to use two or more colors, you have to ensure that these colors complement each other. However, using complementary colors should be done in moderation.
Your color choice should depend on your environment. Using earthy or natural colors will be the best option if you are in an environment with lots of greenery. Also, consider the color scheme of other buildings.
Your brand is your identity. It represents who you are. As a result, let the paint job of your exterior reflect your brand. It is important the color showcases what type of business you do.
2. Amount of Quality
Aside from the paint color, quality also matters. Using high-quality exterior paints depicts professionalism and competence. This shows your potential and existing clients how dedicated and invested you are in using top-tier materials, making them naturally have the impression that that same level of dedication and investment in quality extends to the core of your operations.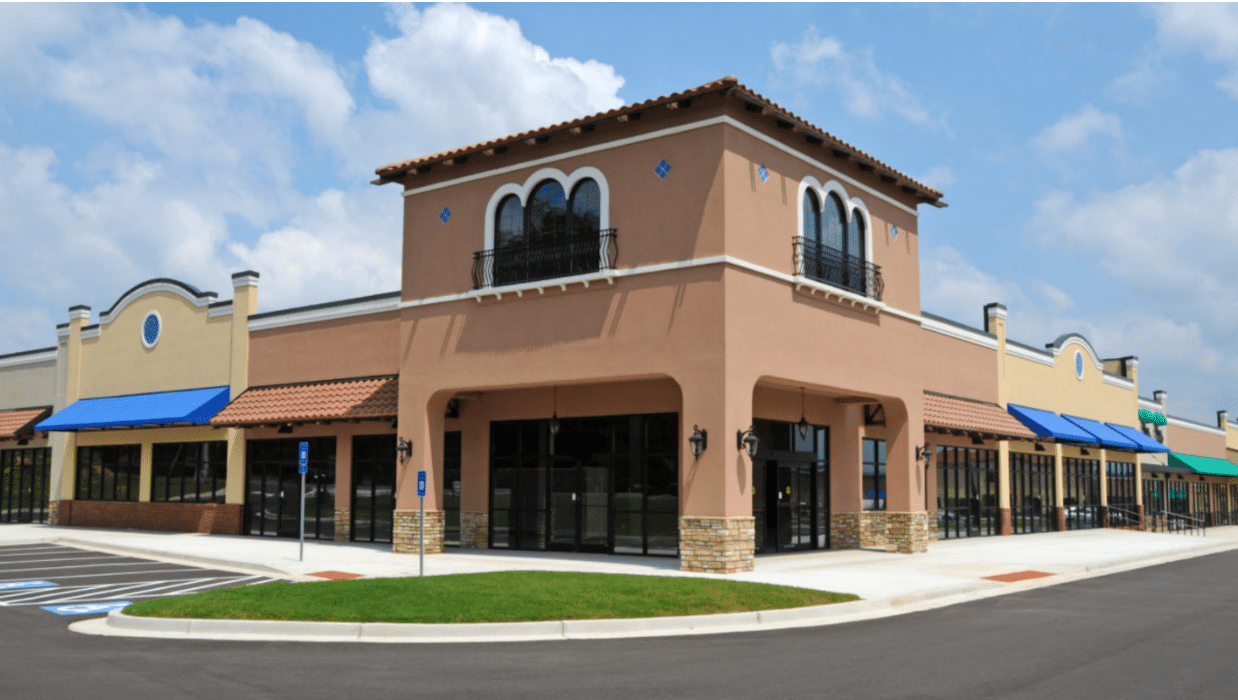 3. Harmonization – Blend in or Stand out?
While it is really tempting to go for colors that are bold and attention-grabbing, considering how harmonious the color will be. When you choose a color, ask yourself, do you want to blend in or stand out?
Also, it is important to note that the colors you choose do not have to scream for attention to create a professional image; instead, they should harmonize with the environment while maintaining individuality.  
4. Involving Professionals
More often than not, achieving a professional image with exterior painting requires professional expertise. Collaborating with Southern Perfection Painting, Inc. as your  professional painters in Atlanta on the exterior painting of your commercial building ensures that your vision is brought to life. 
Aside from offering valuable insights into color choices, paint types, and application techniques, these professionals contribute to creating a holistic professional image that extends beyond your property's exterior.
Ready to Paint? Call on the Experts
To get the best result on the painting of your commercial building exterior, choose Southern Perfection Painting Inc. Our team of experienced commercial exterior paint contractors can help you handle the project and visually set your business apart. We are here to help you stand out with a high-quality paint job. 
Explore our website today https://soperfectpaint.com/ 
Contact us today by calling 770.985.3075 
Send a message via estimates@soperfectpaint.com
Get a free estimate online 
You can also connect with us on social media through Twitter, facebook, instagram or pinterest.
SPPI
Average rating:
0 reviews