A little painting can go a long way for your residential property and your wallet.
There are some really low cost and simple ways to upgrade your home's appeal and increase the home value. Whether it's a rental property or your own "home sweet home", house painting is an effective way to bring up the value of your home's worth and boost that curb appeal.
So how much can you increase your home's value with a little house painting? A Homegain.com survey estimates that painting can deliver an increase of $2,000 in your home's value. Painting your interior delivers a 107% return on your investment.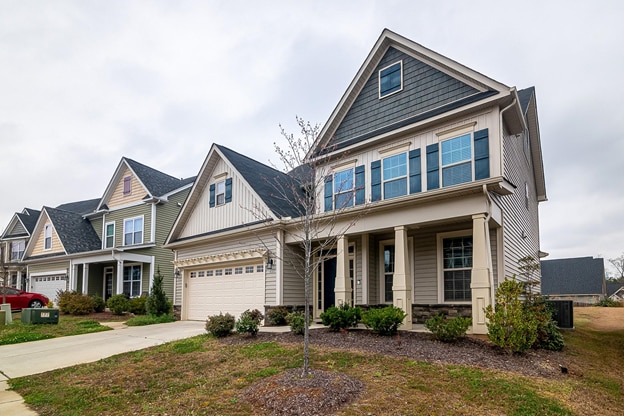 What areas of my home should I paint?
If you're ready for your next paint project, the next question is "What do I paint?" For those that don't know where to begin, the painting contractors at Southern Perfection Painting, Inc. will help you craft a plan for your home's painting project.  They will evaluate your home's paint exterior and interior, examine your layout, and can provide paint color scheme options that give you the most bang for your buck.
Painting projects that deliver results:
Front Door – painting your front door refreshes your home's face, instantly adds curb appeal, and gives your friends and family a very attractive welcome.
Exterior Trim – another worthwhile update is to paint the trim of your home. White is the classic color but you can experiment with a variety of color palettes that will compliment your home's style. Let us help.
Kitchen Walls – if the kitchen is the heart of your home, painting the walls may be in order. Paint can easily cover most stains and brighten your kitchen at the same time.
Main Living Area – refresh this popular space with a soothing color. Using a relaxing neutral color palette can help create a cozy, comforting atmosphere, calming your family and friends.
Garage Door – often overlooked, garage doors can make up a significant amount of visual space. Take advantage of this space and use complimenting paint colors to energize your home's appearance.
What colors should I consider?
Cool pastels and calming neutrals are a safe bet for both your exterior and interior painting projects. Make sure to test a variety of color combinations using color chips. Get free color chips now.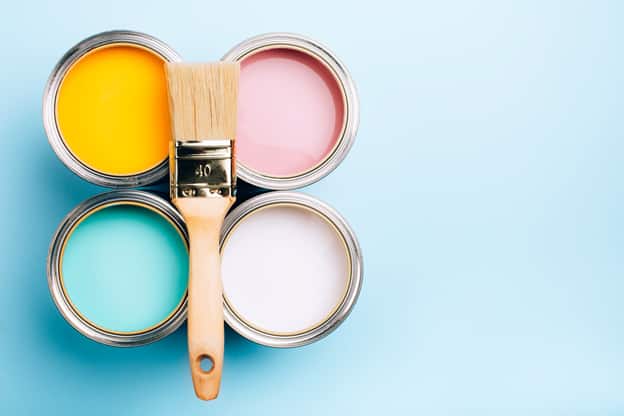 Consider scale and proportion when using strong hues. For smaller rooms, limit your bold color to one wall to avoid feeling overwhelmed by the color (it can happen). Larger rooms have more space and can withstand a bold color on all 4 walls.
SoPro Tip: Before beginning any house painting project, browse color chips and purchase paint samples, so that you can experience different color combinations and observe the paint colors in natural light – before you commit to it
Southern Perfection Painting can quickly and expertly paint your interiors and exteriors.
Using our own process, our painting experts will evaluate your painting project, quickly and thoroughly.  We will then determine the best way to paint your home or business, and share with you our recommendations. Learn more about our free estimate and 100% guarantee now.
Our free estimate and evaluation include:
Quick initial phone complimentary consultation.
Complimentary visit by our customer advocate team to evaluate the project.
Delivery of a recommended plan that will take you from concept to completion.
Reach out to us for a free estimate and consultation to help you choose the best option.
Call Southern Perfection Painting, Inc. and let us take the stress of residential or commercial painting out of your hands. Our estimates are free and a call takes minutes. Get an estimate.