The Selection of White Color
An interesting house painting idea is the selection of white color. Homeowners who prefer to have a house simple design and style opt for white surface walls. It is also practical nowadays. However, there are varieties in white paint colors. The said house painting idea reveals that white has several variations in terms of shades.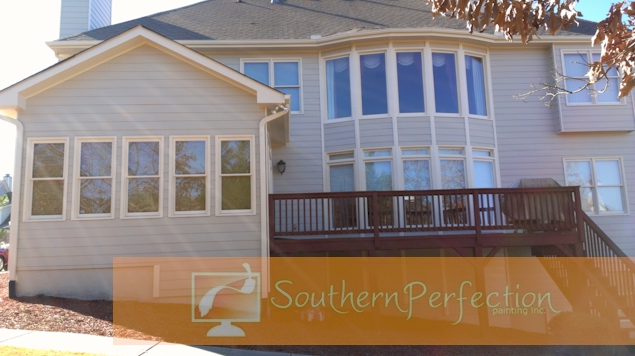 In this regard, homeowners can rely on their local painting contractor. The exterior and interior house painters can pitch in their ideas, too. The contractor and painters can integrate all ideas with any other house painting idea in the selection of the right white paint color. They have complete knowledge of the variations. Such is grouped in the following 3 categories:
Cool shades of white reflect blue, gray or green
Neutral shades of white have minimal or nil trace of gray and no other undertone
Warm white shades have a tinge of brown, rust or yellow – and a touch of pink
White warm colors are the ideal choice of homeowners
White cool colors are typically opted as the alternative
In addition, surface walls in white last long with a trusted brand. Any painting contractor will likely recommend Sherwin-Williams Company. They have 160+ variations of white paint colors. You can also check on SPPI if you are in the vicinity of Atlanta GA. SPPI endorses and uses Sherwin-Williams in their painting jobs.
SPPI has a pool of professional and skilled exterior and interior house painters (and even commercial painters). They can do any painting services for your property. You can also discuss with them a house painting idea, or 2, which you think is appropriate for the job. SPPI can provide everything you need to know. This can be the variations of warm white colors, commercial and residential painting techniques, and a lot more.
Quality in workmanship is what makes SPPI a name well-known in the painting industry. This is their guarantee to all their clients. SPPI sees to it all your expectations are achieved – including any commercial or house painting idea you want done.