It Can Be Something New As It Accentuates The Interior Surface Walls
A house painting design can bring in a distinct appeal. Skillful interior painters know how to mix-and-match basic eco-friendly paint colors. They are also inclined on adapting and optimizing home painting ideas. If it is well-planned, the result is an incredible house painting design. It can be something new as it accentuates the interior surface walls.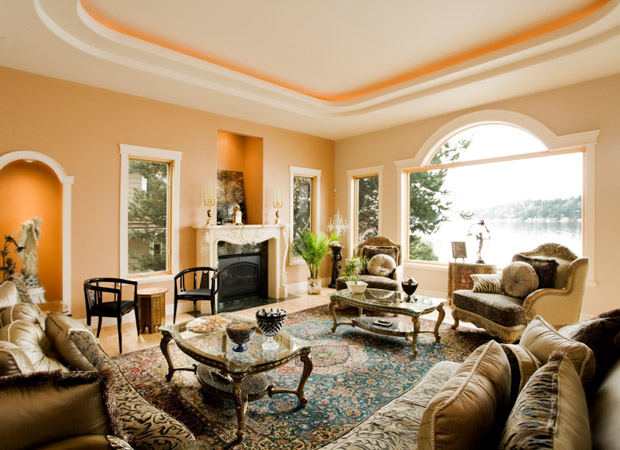 Planning a house painting design applies the up-and-down strokes typically done with a paint brush. This creates a look on the way the selected paint colors blend with other colors on the surface. The decors in the room are also taken into consideration. A local painting contractor can be of assistance for the house painting design you have in mind. The contractor can also provide suggestions on colors such as the following:
Blue, green and violet are classified as cool colors
Orange, red and yellow are classified as warm colors
Any combination of a cool color with a warm color brings in a pleasant ambiance which perks up anyone's mood
Rich neutral colors in earth tone (i.e. gray, sand or taupe) are great background shades highlighting bright decors
Blue and teal matched with a neutral color make a striking balance on the surface wall
There are more ideas you can have and finalize your house painting design. SPPI can share and discuss with you various home painting ideas. SPPI can be your trusted local painting contractor if your property is situated in metro Atlanta in the state of GA.
Furthermore, SPPI has been in the industry for almost 30 years. They have a pool of trained exterior and interior painters. These commercial and residential painters are very knowledgeable on paint colors, painting techniques, and whole lot more. Their quality in workmanship is always paralleled with perfection – which is the SPPI guarantee. You are assured of satisfaction for a relaxing and stimulating dwelling place with the house painting design you desire.