Flat, Semi-Gloss or Glossy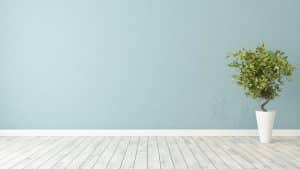 In the desire of something that would truly create a home, the decision-making does not end with choosing the paint color and design. After deciding on those two concerns, you now need to choose which type of finish to use – flat, satin and eggshell, or semi-gloss and glossy. You would also need to decide on interior decors and other stuff to complete that home of your dreams. But for now, check out these types of finish from our SPPI house painters:
Flat finish achieves a matte look that does not reflect light, thus reducing wear and tear, making it ideal for walls. Use it anywhere to cover up those imperfections, if there is any.
Satin and eggshell finishes are widely used for walls as they are just slightly shiny and relatively easy to clean.
Semi-gloss and glossy are shiny finishes, making them ideal to use in painting trims, cabinets and doors too. These are strong enough to withstand cleaning, as it will retain its shine.
Check out our Newsletter for more articles about house painting and several more painting tips.
For free painting estimates for your next painting project, please click one of the buttons below. SPPI house painters cater to Alpharetta, Grayson and Snellville, Georgia and to areas in and around Atlanta.