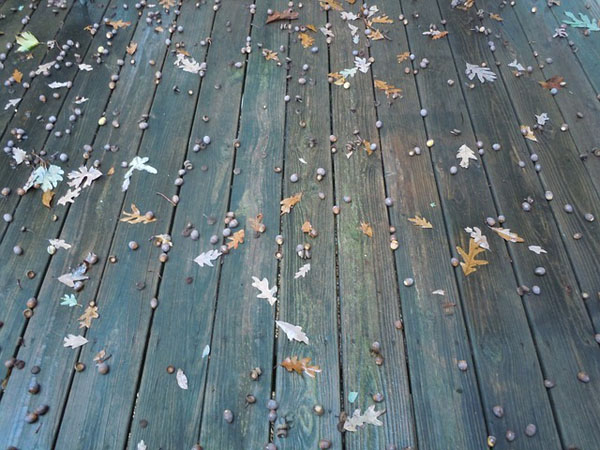 Take a glance at the trees around you – Ash, Birch, Elm, Cedar… what do they have in common? Well, all produces pollen, a fine powdery substance, typically yellow, consisting of minute particles from the flowers of these trees. It settles in every part of your house, just imagine you walking over pollen and molds on your floor deck.  Don't you find it bothersome? You should clean it at once or else endure the stained and discolored windows, decks, walls, roof, and mind you, even the furniture.
Should you live with it, what do you think?  Your answer is as good as mine, yes!  Surely, cutting down trees in Atlanta would cost you a pretty sum as it requires a city permit and hiring a tree service professional to downsize, prune, or uproot the trees. Moreover, we are a green advocate and we help in the preservation of more trees to help curb climate change.  You can handle pollen the easier way through pressure washing.
Removing the pollen from floors and furniture turns out to be a routine actually.  Otherwise, it becomes thick and even intensifies the molds.  During the pollen season, you need to double up cleaning.  How much time would you spend for it, do you have enough?  More conveniently, you can hire a pressure washing professional to do it instead, of course, SPPI can be a very able partner.  We have capable and trained staff, armed with complete facilities to ensure that each task is completed within the target schedule.
Speaking of services, we also do house improvements, particularly on painting or designing.  Don't dilly-dally about contacting us.  You can also ask for an advice on what to do with those outmoded interiors or exteriors.  Or discuss your plans to repair some unsightly putrefied posts or woods. You will receive an honest-to-goodness tactful response and it is given for free.
Check out our newsletters for more tips and articles about cleaning, house painting and repairs.  For free estimates, click the buttons below.  We cater to Alpharetta, Grayson and Snellville, Georgia and to areas in and around Atlanta.