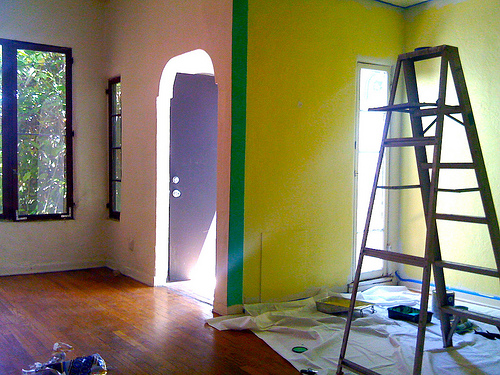 From The Top
Painting itself follows a sequence. SPPI home painters normally start at the top going down to prevent drips that can ruin a newly painted wall. Ceiling therefore goes first, then the walls next. Paint the trim and woodwork last.
This way you can catch any drips and it won't ruin a freshly painted wall.
Check out our Newsletter for more articles about house painting.
For free painting estimates for your next painting project, please click one of the buttons below. We cater to Alpharetta, Grayson and Snellville, Georgia and to areas in and around Atlanta.