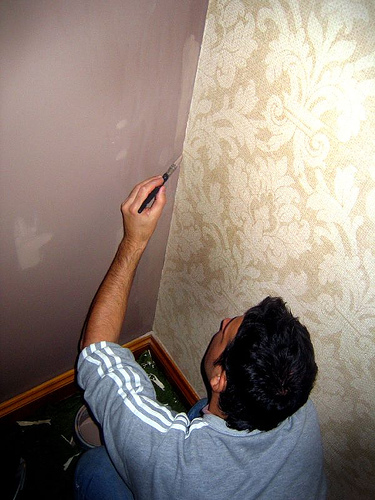 Do Not Despair…
SPPI home painters know that in the long run, removing wallpaper before painting your wall is best. Yet there are times when doing this may lead to more harm than good to your wall. If you find yourself in this situation, do not despair. Painting over wallpaper can work if done properly. You just need to make sure the sides and seams are secured so it does not peel after painting. Textured wallpaper can be smoothened by applying a thin coat of joint compound (spackle). Carefully sanding down the seams to make them less noticeable after painting. Applying a coat of oil-based primer to the wall prior to painting should help keep the wallpaper's adhesive away from the paint's moisture. All these should prep up your wall well enough to achieve a successful paint job.
Check out our Newsletter for more articles about house painting.
For free painting estimates for your next painting project, please click one of the buttons below. We, SPPI home painters, cater to Alpharetta, Grayson and Snellville, Georgia and to areas in and around Atlanta.