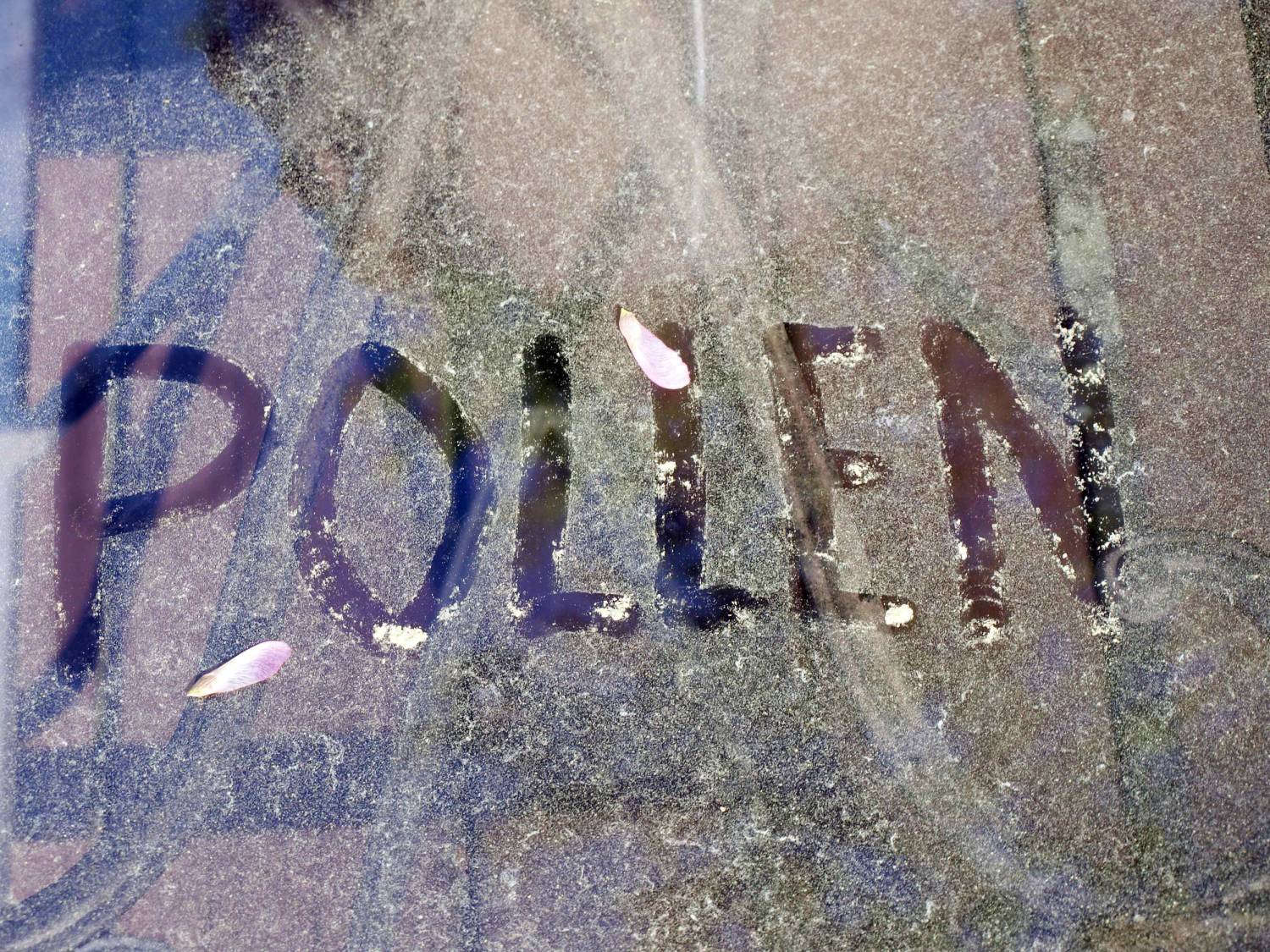 We know pollen: those small bits of the flower that appear during their reproductive period. They pose no health effects to anyone except for individuals who are allergic. During pollen season, pollen in the air is inevitably going to stick to the exterior surfaces, which can be quite an inconvenience, especially if you intend on painting.
Since these contaminants are airborne and invisible to the naked eyes, there's no way to prevent them from accumulating on your surfaces. However, this doesn't mean you should just ignore this and paint over the surface that is covered in pollen. If you want your paint to stick and last for a very long period, then you should handle the cleaning of pollen off that surface before splashing a brush of paint across it.
This is because high quantities of pollen can have a damaging effect on the adhesion of the paint and cause the paint to peel or flake off after some period. To properly handle this, you need to take precautionary measures like:
 The surfaces need to be cleaned using not just water, but with soapy water to get all the tough pollens out.
All exterior surfaces must be thoroughly power washed before painting on them.
Pay extra attention to horizontal surfaces because they tend to accumulate more pollen that the vertical surfaces. A slightly wet rag can be used to wipe the horizontal surfaces before applying the paint.
Vertical surfaces are much easier to clean and power wash; the buildup on these surfaces is little and doesn't require much effort.
To protect the integrity of your paint on your exterior, it would be wise to take the steps mentioned above to secure effective and successful painting. Paints such as acrylic paints tend to dry very fast, but they absorb the pollen to the point of discoloration.
If you would prefer that an expert handle your painting job for you, then you should contact Southern Perfection Painting, Inc. for consultation on the different painting services they can offer you. Painting a home or commercial building is quite a delicate process that takes resources and effort, but Southern Perfection Painting, Inc. is guaranteed to transform your home or building exterior.
Southern Perfection Painting can quickly and expertly paint your exteriors.
Using our own process, our painting experts will evaluate your exterior painting project, quickly and thoroughly. We will then determine the best way to paint your home or business, and share with you our recommendations. Learn more about our free estimate and 100% guarantee now.
Our free estimate and evaluation include:
Quick initial phone complimentary consultation.
Complimentary visit by our customer advocate team to evaluate the project.
Delivery of a recommended plan that will take you from concept to completion.
Reach out to us for a free estimate and consultation to help you choose the best option.
Call Southern Perfection Painting, Inc. and let us take the stress of painting your home or business your hands. Our estimates are free and a call takes minutes. Get an estimate. 
SPPI
Average rating:
0 reviews