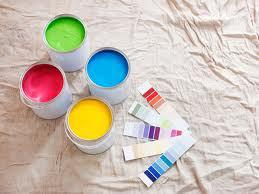 Commercial Painting Is Methodical
Expert commercial painters know a lot about their stuff. You will be amazed not only with their familiarity on a commercial paint, but with their selection of colors for your business as well. You realize that commercial painting is not merely having your building painted with the colors of your choice. Commercial painting is methodical, so to say, with these considerations:
You have to decide from among the local painting contractors you will consider – who will then provide you with commercial painters.
Paint colors will be primarily deliberated between you and your contractor.
Neutral colors are readily acceptable by the majority.
Beige and white are the usual neutral colors selected for typical commercial buildings.
Fundamental colors range from pastel to neon bright colors.
Fundamental colors give the people an idea of what the business or office is: A pastel shade is preferable in bookstores, neon orange suits a pediatrician's clinic, and bright colors are applicable in warehouses.
The painting estimate you get from your commercial painting contractor gives you an idea how much you will spend, and the confidence that it is all worth it.
For more details about the commercial paint you have in mind, let the expert commercial painters of Southern Perfection Painting Inc. discuss this with you. SPPI was awarded 2012 Top Painting Contractor by Kudzu.com – among local painting contractors.
What is more? Southern Perfection Painting Inc. can provide you a painting estimate according to your desired budget – without sacrificing quality of work. They can do the work for you – giving you the result you expect – and even more.
As a business owner, you want to succeed in your endeavor. Why not create an impression to your building and office? Let Southern Perfection Painting Inc. be your commercial painting contractor. SPPI not only specializes in commercial painting, but in residential painting as well.