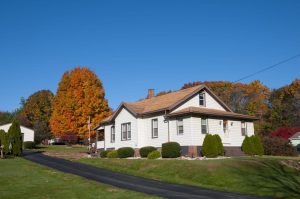 Several Factors To Consider
The numerous residential painting tips we have learned are helpful in determining whether or not we will get a work well done. Anyone who is keen on the nitty-gritty details in painting so as to obtain a lasting painting job will do all means to know everything there is about painting. Of course, this includes the loads of information about paints and painting techniques shared by exterior house painters in the process of making inquiries and getting estimates for the job.
Exterior residential painting is not merely applying colors to your home. There are several factors that need to be undertaken for a house painting job to be appealing, excellent and lasting as it can be. Consider the following:
The right time to proceed with the project: Will it be during spring or summer?
The decision on who will delegate the painting job: Is it necessary to hire the services of a painter contractor, or directly hire painters?
The cost of painting a house: Can the painters and painting business owners guarantee the worth of the price quoted to the homeowners?
Painting procedures and methods applied: How can the homeowners determine how professional the painters are?
The choice of paint colors: What colors will be appropriate to the exterior of the house?
The selection of paint brands: Is it conclusive that long-lasting paints depend on who the manufacturers are?
Surely, we want a house we can delight in. Let Southern Perfection Painting Inc. provide you with everything you need to know about exterior painting. They have a pool of qualified exterior house painters. Whoever they recommend can do the work according to your preference and expectation.
Furthermore, Southern Perfection Painting Inc. is exemplary in the painting business. They quote a very reasonable cost of painting a house. This includes an all-in painter contractor package. They also do commercial painting, and in the same manner with residential painting; the quality in their workmanship is indeed remarkable.