It Is A Matter Of Doing The Appropriate Steps
Among the exterior residential painting services that seem an easy task is deck staining. Most homeowners think that anyone who can properly hold a paint brush can do it. This assumption may be sensible to consider. Any painting contractor will likely agree on this, too. It is a matter of doing the appropriate steps – first things first.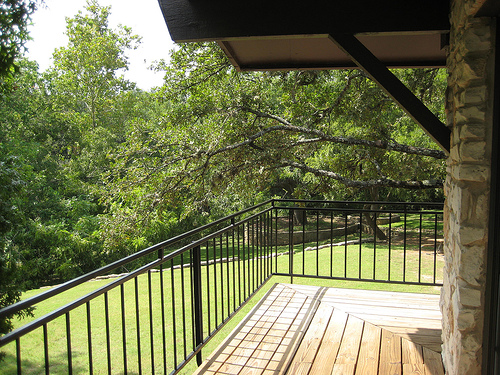 On second thought, are there factors that experienced painters apply to this kind of job? Positively, there are. It is worth noting that exterior residential painting is also a work of art. The outcome for such a simple task provides the proof. Below are the essentials exterior painters go through in order to bring out the best on staining decks:
"Unstained" areas: These are the sides that need not be stained, hence, have to be taped
Direction of paint application: The way paint brush and roller are applied is based on how the board is set
Utmost care: As simple as the task is, staining should be done with complete attention to details
Weather condition: There should be no sign of rain fall a day before and after the job is scheduled
Wood condition: Boards that are damaged should be repaired
In light of the aforementioned, homeowners do not just dream of owning a house. They desire an abode as delighting, relaxing, stimulating and uplifting to the spirit as it can possibly be. One better way of achieving this is a partnership with Southern Perfection Painting Inc. Of course, this is possible if the property is located in the vicinity of Atlanta GA. SPPI can further discuss with you additional home painting ideas related to deck staining.
What is more? Everything homeowners need to know will be dealt with at SPPI. You may inquire about the selection of paint colors to the proper maintenance of the finishes.
As a painting contractor, Southern Perfection Painting Inc. has a pool of qualified interior and exterior painters. These painters can definitely do any painting job – according to your preferences and expectations. The quality of their workmanship is guaranteed to satisfy all their clients. Their customer service is equal whether as business owners or as homeowners. This is the assurance of SPPI in all their commercial contracts as well as their interior and exterior residential painting services.