There Are A Lot Of Home Painting Ideas
Residential exterior painting jobs deal with several aspects. Among these are the house theme and color scheme. Both these are primarily based on paint colors.
What then is the upshot of the said exterior painting jobs?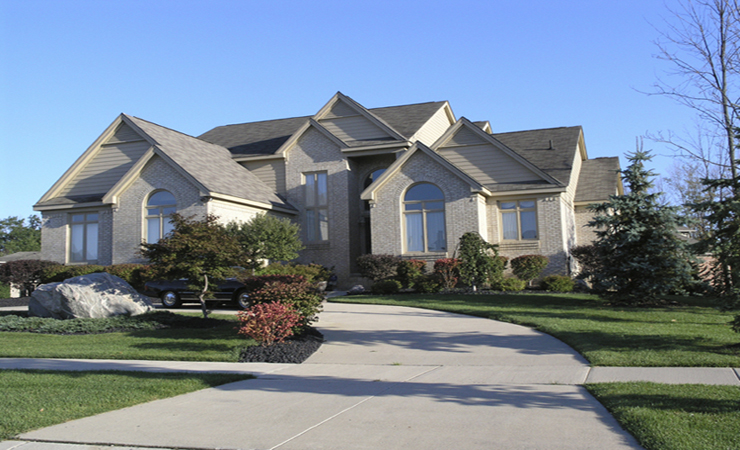 Both house theme and color scheme enhance the appearance of the house
Following a color scheme increases the value of the property
The surface walls are protected (assuming that the exterior painting jobs are followed accordingly)
Moreover, there are a lot of home painting ideas about paint colors. These include techniques on how these are to be applied for the exterior painting jobs on hand. Any reliable painting contractor can likewise provide the equipment, tools and the manpower.
Of course, the manpower includes the exterior painters who will do the necessary exterior painting jobs. Both the contractor and painters are focused on the design of the house. This will enable them to identify the appropriate color scheme following certain conditions – such as:
Retaining the original colors, hues and tones of the ancestral home
Neutral colors in earth tone perfectly blend on surface walls in stone materials
Opting for white-painted surfaces equates to frequent maintenance for the "clean look"
Keeping up with the neighborhood theme or the regional location
Selecting between the light and bold colors that match – from the cool colors or warm colors (on the color wheel)
From the exterior, the positive vibe it brings is brought in the interior.  This creates a relaxing and stimulating ambiance in the home. This is what most homeowners desire. How about getting more details on exterior painting jobs with SPPI? SPPI can be your trusted local painting contractor if you are in the vicinity of Atlanta GA.
SPPI is very knowledgeable on any task you want relating to the application of paint colors, finishing and protection of wall surfaces of your home. They also have a pool of well-equipped interior and exterior painters. These painters can even comply with any home painting ideas you have.
Furthermore, SPPI guarantees quality in workmanship for the commercial and residential painting they undertake. Perfection is the by-word SPPI upholds. You are certainly assured of excellence in all their interior as well as exterior painting jobs.