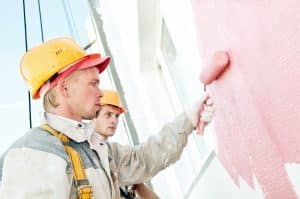 Better Schedule in Advance
It is not surprising if house painters still have something to expect for summer in spite of humid temperature. A number of homeowners have planned ahead for home painting services during this time of the year.  Remarkably, most of these services are exterior painting and painting contractors readily accept this kind of job offers or job orders because they are confident that exterior house painting in summer is likely to produce wonderful results.
On the other hand, experienced residential painters are undoubtedly knowledgeable with the properties of paint. They are mindful when the best times of the days and seasons are in applying exterior paints – and these include even the hottest days of summer. Of course, they ponder on a few points prior to doing their craft in painting – particularly during summer. They are intent on providing longevity on the outcome of their work.
Here are what these expert and reliable exterior house painters take into consideration for their summer painting stint, so to say:
They do not paint in direct sunlight.
They are aware that the hotter weather temperature is the faster paint dries without proper curing.
These exterior painters are prepared to work during unusual hours of the day.
Purposely, these painters are not reluctant to start work earlier than usual.
They also expect to stay longer at work when it is overcast.
Summer is fast approaching. Do you need home painting services? Let Southern Perfection Painting Inc. assist you on this. Recognized in its industry of painting contractors, SPPI has a pool of qualified residential painters. Their interior or exterior painters can do the work for you – according to your preference.
Furthermore, Southern Perfection Painting Inc. also specializes in commercial painting. Whatever painting needs you have, SPPI guarantees that their commercial or house painters are keen on weather conditions and they will never sacrifice the quality of their work.