Schedule ahead
Most exterior house painters are in anticipation of summer – not only on what the weather brings.  They are aware that there will be as much job orders in line for them. Homeowners have scheduled home painting services 1-2 months earlier in time for the season. On the other hand, painting contractors are discreet in accepting the jobs. They have to appropriately allocate the tasks to their interior and exterior painters who are very skilled and will produce amazing results.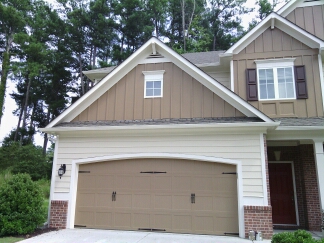 These experienced residential painters are not only knowledgeable on how to paint. They also are familiar with the properties of paints. Moreover, these exterior house painters are particular on what days applying paint gives no hassles at all – primarily on exterior wall surfaces. They aim on the lasting effects – and even the luster – of their work. For them, the humid temperature of summer is an advantage though conscious of the following:
Painting exterior walls should not be in direct sunlight
The hottest days of summer enable paint to dry faster
Exterior house painters are flexible on working unusual hours of the day
The reliability of the painters are proven on their willingness to start work earlier than usual (or stay late at work on cloudy days)
Experienced exterior painters are aware that paint dries faster (without proper curing) on hotter weather temperature
At the onset of summer in a few weeks, let SPPI provide you further details on home painting services. SPPI maintains a line-up of residential painters consisting of interior and exterior house painters. They are equipped to do the work for you and according to your preferences.
What is more? SPPI not only specializes in residential painting, but in commercial painting as well. SPPI guarantees that quality of work is never sacrificed. There are confident that weather conditions are carefully considered and checked by their exterior house painters.