Number Of Details To Consider
Exterior commercial painting should always be done on temperate weather conditions. Under these given circumstances, local painting contractors can still embark on the services they offer at any time of the year. How are commercial painters able to accomplish their job and produce good results?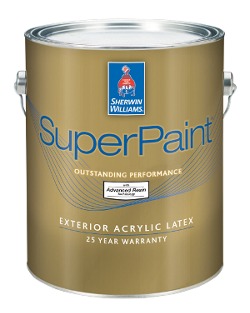 Undoubtedly, professional exterior painters are well-informed about the painting services they have to do. They, too, have a number of details to consider before proceeding. The following are the essentials in exterior commercial painting under cold weather conditions:
The temperature for cold weather in commercial or residential painting is under 35 degree in Fahrenheit
There should be minimum wind while applying paint
The commercial or industrial paint products are formulated for cold weather conditions
The painting job is done late in the morning until late in the afternoon
Applying the paint always begins on surface areas where the morning sunshine is directed
The drying pattern of the paint applied depends on air humidity as well as air temperature
The time allotted for the paint to completely dry may take more than 1 day
If you are in the vicinity of Atlanta, you can plan a stopover to visit Southern Perfection Painting Inc. You can further discuss with SPPI the painting tips mentioned above. The friendly SPPI team of commercial painters are happy and more than willing to discuss to you any job related to their painting services. These interior and exterior painters are fully equipped and trained. They are knowledgeable with the dos and don'ts of any painting job – complete with the specifics.
Among local painting contractors in Atlanta GA, Southern Perfection Painting Inc. is recognized with distinction. Many business owners choose SPPI not only for the reasonable and detailed estimates on the services that they offer without any qualms. SPPI maintains excellence in all their jobs. You, as valuable clients, are assured of satisfaction on the outcome and the protection of your commercial property. This is the guarantee that SPPI is confident about – the quality in workmanship on all services, including exterior commercial painting, they undertake.