Generally, you will hear that two coats of paint is the best way to go. Yet, in most cases, one coat of paint is more efficient. So, if your home painting project only requires one coat of paint, why waste the money and time adding additional coats of paint?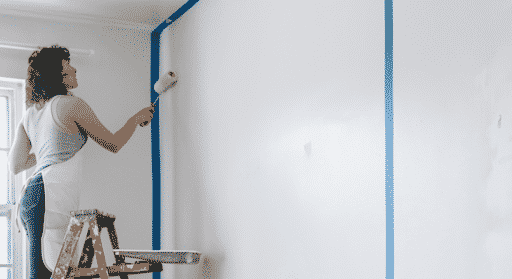 Why you should Use One-Coat of Paint.
First, let's talk about paint quality. There are home painting projects where your standard, premium latex paint will get the job done, but to ensure your one-coat success you can purchase one-coat specialty paints. Premium paint brands offer one-coat paints specifically produced for this purpose. These are made of high-density acrylic-latex exterior and interior paint that goes on thick and stands high away from your surface.
Now let's talk about variety. While some brands have limited color offerings, other manufactures of one-coat paints have a palette of hundreds, even thousands of colors.
Different types of One-Coat Paints
One-coat paint is generally divided into two categories: specialty coatings and decorative coatings.
Specialty Coatings
This is a type of one-coat painting that has been on the market for years. It was specifically designed to cover problem areas and disaster repairs, for occasions like water-flooded walls, and stained ceilings.
Decorative Coatings
The one-coat paint option has become a fan favorite for busy homeowners recently. It is a newer class of heavier paints that no longer aims to only apply to disaster repairs. Behr has been Home Depot's brand since 1978. They released a primer line that guarantees one-coat coverage when tinted with colors from the Behr Marquee One-Coat Color Collection. This line has over 1,100 colors in their collection.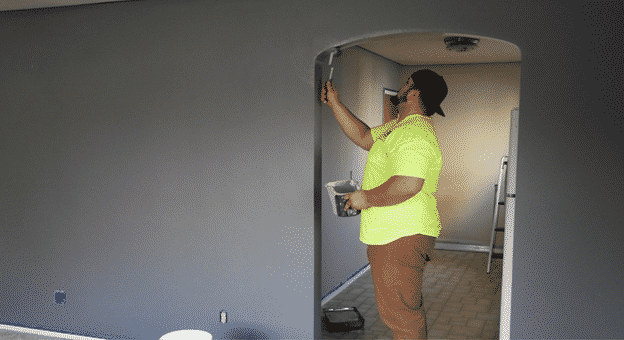 Types of Residential Painting Projects for One-Coat Painting:
 First, you must have a goal in mind. Ask yourself: are you starting a new painting project or just repainting your surface? Do you have access to the same brand and color previously used? Do you know the quality of the surface you are painting?
Are you starting a new painting project or just repainting?
When applying the same color over the existing paint, just one-coat of paint can help you achieve the desired look you want.
Do you have access to the same brand and color previously used?
If you're going to do one-coat of paint, let's do it right! It is important to try to use the same brand and color you previously used. That way you are illuminating the previous color, giving it a refresh if you will. Using a different brand or a different color will lessen the chance of you getting your desired outcome.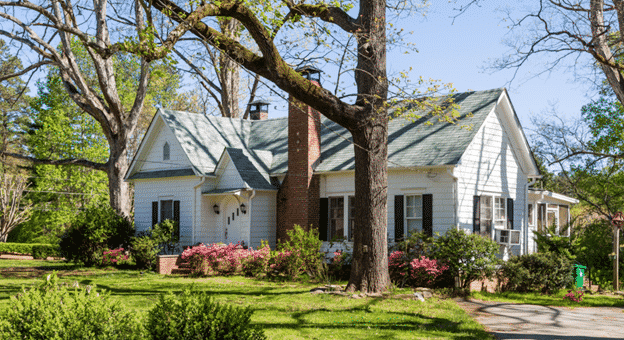 Do you know the quality of your surface?
The quality of the surface you are painting is important to consider in interior painting. Cracks, peeling, rough or chipped areas will require some repair and preparation if you want a beautiful smooth surface. If your home's surface has a lot of problem areas, you may want to consider calling in an expert to help you estimate the amount of work required Southern Perfection Inc. includes a "spot prime and paint" service with every project
SoPro Tip: Not all one-coat paints are created equal, check the warranty and directions before you take it home. Using paint incorrectly, like only applying one coat, can void the paint manufacturer's warranty.
To recap, one-coat paint:
Speeds up your painting project by eliminating the need to wait between coats.
Actually aids in hiding imperfections on your surfaces with it's thicker build.
Usually on the pricier side of paints, but you will still save a ton of money compared to buying two-coats worth.
At Southern Perfection Painting, Inc., our process is to always apply one coat. For wood surfaces we offer primer and one coat.  However, we do evaluate every job with you thoroughly. We will recommend the two-coat painting process if needed, to deliver you a professionally done look that will result in long-lasting wearability and a brilliant finish. So, If you want quality house painting, call in the experts for a free consultation and quote.
Southern Perfection Painting, Inc. can quickly and expertly paint your interiors and exteriors.
We have residential and commercial painters ready to provide you with the expertise required to bring your vision to life. Using our process, our experienced painters will evaluate your commercial painting project, quickly and thoroughly.  We will then determine the best way to paint your residence or office and share with you our recommendations. Learn more about our free estimate and 100% guarantee now.
Our free estimate and evaluation include:
Quick initial phone complimentary consultation.
Complimentary virtual visit by our customer advocate team to evaluate the project.
Delivery of a recommended plan that will take you from concept to completion.
Dedicated and experienced team of interior and exterior painters.
Reach out to us for a free estimate and consultation to help you choose the best option.
Trust your home or building to Southern Perfection Painting, Inc., and let us take the stress of residential and commercial painting out of your hands. Our estimates are free, and a call takes minutes. Get an estimate