Use Green Brush
An incredible commercial painting work is qualified not only on the materials used. Nowadays, caring about the environment is so important and many commercial painters are inclined on going green. Majority of those in the painting business are likewise setting a trend towards an eco-friendly approach in their industry.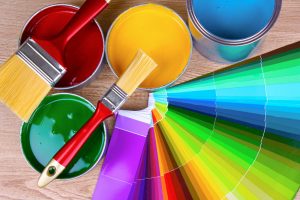 In line with this, paint contractors are now leading in the preservation of the environment. Professional exterior and interior painters are conscious that their commercial painting work will not have a share on anything resulting to global warming. They are aware of the risks in using "unfriendly" and regular paints such as the:
High content of VOCs (volatile organic compounds)
Solvents that are emitted during curing which then evaporate in the atmosphere
Titanium oxide that are usually in white paints wherein the oxide elicits sulfuric acid
The smog released by titanium oxide (on exterior wall surfaces) reacts to the heat of the sun
Unhealthy effects of the aforementioned chemicals on the painters – particularly in enclosed areas
To go green in a commercial painting work is a bit costly in its initial stage. It is rewarding in the process – mainly on the health benefits everyone gets. The painters are the front liners and they no longer suffer chronic headache in the duration of their job. Eco-green paints leave no smell during and after application. There are no more asthma attacks while doing the tasks in commercial painting work.
You can know more of the perks and added features of eco-friendly commercial paints by getting in touch with SPPI Get acquainted with the exterior and interior painters of SPPI and get more details on commercial painting work that interests you. You will surely be amazed at how broad are the experiences of these commercial painters.
As one of the recognized paint contractors in the state of Georgia, SPPI is a genuine advocate in going green by promoting environmentally friendly commercial paints. This shows how reliable SPPI in the painting business. In addition, SPPI sees to it that perfection is maintained in every residential and commercial painting work completed.