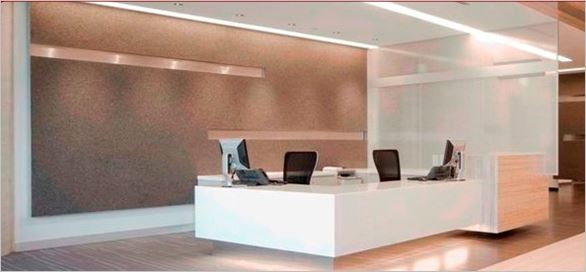 Interior painters know that neutral colors in commercial painting are often selected and applied to interior surface walls as these have positive effects. Common among these effects, so to say, are spacious and even brighter areas as they appear – particularly for white paint color. In reality, professional interior painters refute this idea as conclusive along with the perception about simplicity of design in neutrals. What is more?
There are factors that contradict why white is not enough for commercial painters to say as mentioned above. Even local painting contractors are aware of this matter. Here are a number of commercial painting concepts, as well as reasons, regarding white painted to interior surface walls:
The actual shade of white, along with other neutral colors, is dependent on the kind of light used in the area
White tends to become greyish with insufficient lighting in the room
It is initially painted on walls as part of painting services to protect the surface
White walls do not necessarily represent cleanliness or sophistication
It usually is considered an option to expedite the completion of the building project
It is also the common choice due to monetary reasons in terms of budget
If you are interested to learn more about White or other colors suitable to the interior walls of your commercial establishment while in the vicinity of Atlanta, what about planning a stopover to visit Southern Perfection Painting Inc? You can further discuss with the interior painters of SPPI any job related to their services. These exterior and interior painters are fully trained with the dos and don'ts of any painting job – and a lot more.
Southern Perfection Painting Inc is one of the few local painting contractors that maintain excellence in all their services even with the reasonable painting estimates that they offer. You are assured of superior painting services for the protection of your commercial property, and to your satisfaction. This is the guarantee that SPPI is confident about – the quality in workmanship for all residential and commercial painting jobs they undertake.