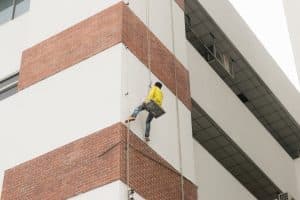 What Makes Its Painting Services Distinctive
Commercial painting is distinct from other painting jobs done, say for residences. This contradicts what most of us assume among all painters, that is, they are capable of painting any space as long as it can be painted. The fact is that they have their areas of expertise, as follows:
Services Provided
Local painting contractors are keen on the commercial painting services they provide to business owners of such entities
Commercial painters use a different kind of painting process as applied to business establishments
Semi-gloss, high gloss or eggshell coat is necessary to finish the surfaces
Paint Colors
The exterior and interior painters are knowledgeable on the colors appropriate in commercial buildings
The choice of commercial paint colors are based from what the business is all about
Dark colors appear too strong and may be a hindrance to potential customers or investors
Light colors give an impression of poor maintenance
Shades of blue paint colors generally signify efficiency and reliability
Natural or earth colors are often associated with steadiness in success
What is more? If you are interested to learn more about painting while in the vicinity of Atlanta, what about planning a stopover to visit Southern Perfection Painting Inc? You can further discuss with the commercial painters of SPPI any job related to their services and about paint colors. These exterior and interior painters are fully trained with the dos and don'ts of any painting job – and a lot more.
Southern Perfection Painting Inc is one of the few local painting contractors that maintain excellence in all their services even with the reasonable painting estimates that they offer. You are assured of superior painting services for the protection of your commercial property, and to your satisfaction. This is the guarantee that SPPI is confident about – the quality in workmanship for all residential and commercial painting jobs they undertake.