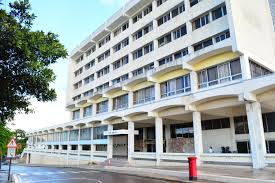 The New Year with Local Painting Contractors
When commercial painting is included as one of the business resolutions for the New Year, this is likely on building maintenance or upgrading work environments. Local painting contractors, on their end, expect their services are geared on both the exterior and interior of the building. The painting services are top priority – as part and parcel of the marketing strategy developed for the business.
Repainting the building exterior done by professional commercial painters is usually scheduled after 5 years or more. The interior painting, on the other hand, has extended time for the required recoating. However, there are unforeseen circumstances that necessitate repainting the walls earlier as planned.
The following are indicators exterior and interior painters use to detect when wall colors have to be repainted or upgraded:
Poor paint conditions as manifested by the cracking and peeling of paint finish as well as fading paint color.
The exterior colors are no longer appropriate for what best describes the business.
The interior or office colors and finishes are not as enticing for better work ambiance to the employees.
The interior walls, ceiling and floors do not call for friendlier environment to potential clients as well.
What is more? If you are interested to learn about commercial painting while in the vicinity of Atlanta, what about planning a stopover to visit Southern Perfection Painting Inc? You can further discuss with the commercial painters of SPPI any job or service related to painting. These exterior and interior painters are fully trained with the dos and don'ts of any painting job – and a lot more.
Southern Perfection Painting Inc is one of the few local painting contractors that maintain excellence in all their services in spite of the affordable painting estimates they offer. You are assured of superior painting services for the protection of your commercial property, and to your satisfaction. This is the guarantee that SPPI is confident about – the quality in workmanship for all residential and commercial painting jobs they undertake.