Going Green, Saving Costs and More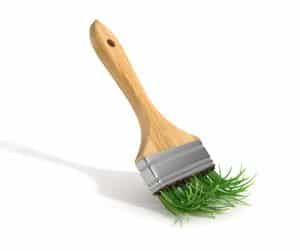 Commercial painting services to interior surface walls are usually done thoroughly with accuracy. Professional local painting contractors see to it that their interior painters know the details on what should be done. They see to it that everything is according to what business owners prefer and expect.
Moreover, commercial painters are undoubtedly in tune with what business owners primarily want nowadays. This aligns with being health conscious. Another is care for the environment.
How then are commercial painting services on interior surface walls accomplished? Can these be simultaneously done along with the aforementioned couple of concerns? Yes, it is. Here are a number of ways and tips these expert painters are generous to share:
Apply only genuine environmentally-friendly paints
These paints are also known as eco-friendly or certified green paints
Recycle and re-use quality and biodegradable paint brushes and rollers
Such materials enable reduction of waste which is good for the environment
Save on costs and minimize maintenance considering all of the above
Do you want to learn more about eco-friendly services for your commercial establishment? If you are in the vicinity of Atlanta, you can plan a stopover to visit Southern Perfection Painting Inc. You can further discuss with the commercial painters of SPPI any job related to their services. These exterior and interior painters are fully equipped and trained. They are knowledgeable with the dos and don'ts of any painting job – in complete details.
Southern Perfection Painting Inc. is considered among one of the recognized local painting contractors in Atlanta GA. SPPI continues to maintain excellence in all their jobs. These come along with the reasonable and detailed painting estimates that they offer – without any qualms. You are then assured of your satisfaction on the outcome and the protection of your commercial property. This is the guarantee that SPPI is confident about – the quality in workmanship for all residential and commercial painting services they undertake.