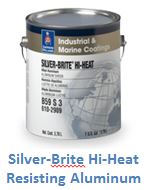 Fireproofing Walls
More and new commercial painting services are offered these days. Business owners can expect added protection to their establishment. Local painting contractors can now fireproof buildings. This method is applicable to any structures constructed in aluminum, non-metallic, steel and wood. Painting methods and products have indeed revolutionized.
The said fireproofing technique is part and parcel of commercial painting services. Also, it is noteworthy to consider the essentials of this particular service. These are as follows:
Fireproofing is the application of fire-retardant coating to the exterior and interior and surface walls
It is exclusively done with the expertise of commercial painters
These painters are required to undergo intensive training on fireproofing
Contractors endorse competent interior or exterior painters who will do fireproofing service
There are only a number of paint manufacturers having this kind of product
Sherwin-Williams offers a variety of fire retardant coatings in the market such as Silver-Brite Hi-Heat Resisting Aluminum
Fire retardant products have also aesthetic feature for decorative purposes
Do you want to learn more about Sherwin-Williams Fire Retardant Coating? If you are in the vicinity of Atlanta, you can plan a stopover to visit Southern Perfection Painting Inc. You can further discuss with the commercial painters of SPPI any job related to their services. These interior and exterior painters are fully equipped and trained. They are knowledgeable with the dos and don'ts of any painting job – complete with the specifics.
Moreover, Southern Perfection Painting Inc. is considered among one of the recognized local painting contractors in Atlanta GA. SPPI continues to maintain excellence in all their jobs. These come along with the reasonable and detailed painting estimates that they offer – without any qualms. You are then assured of your satisfaction on the outcome and the protection of your commercial property. This is the guarantee that SPPI is confident about – the quality in workmanship for all residential and commercial painting services they undertake.