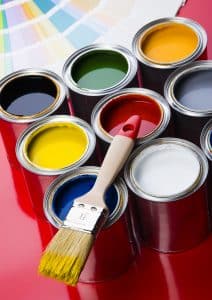 High Quality Work Equals Real Savings
Hiring the commercial painting services of professional interior painters is practically equated with real savings. The expertise of the commercial painters whether or not recommended by local painting contractors compensates whatever is worth in the aspects of monetary and time. If you think otherwise, read on. 
Here are a number of valuable information that validate the above mentioned:
Professional painters render unmatched commercial painting services based from the jobs they have completed at par excellence.
The know-how of these painters are classified and quantified on the commercial and industrial buildings they have improved and maintained.
The knowledge of these painters is not only limited to the brands and varieties of paint colors.
These painters are even up-to-date on the latest styles and techniques in painting exterior and interior surface walls.
The quality of work by these experienced painters is concentrated on durability – the cost-effective deal  that is realized in the long run.
And a lot more…
If you are inspired and motivated to learn more about economical deals with great quality of services for the surface walls of your commercial establishment while in the vicinity of Atlanta, what about planning a stopover to visit Southern Perfection Painting Inc.? You can further discuss with the commercial painters of SPPI any job related to their services. These exterior and interior painters are fully equipped and trained with the dos and don'ts of any painting job – in complete details.
Considered among one of the recognized local painting contractors in Atlanta GA, Southern Perfection Painting Inc. continues to maintain excellence in all their jobs as well as the reasonable and detailed painting estimates that they offer without any qualms. You are then assured of your satisfaction on the outcome and the protection of your commercial property. This is the guarantee that SPPI is confident about – the quality in workmanship for all residential and commercial painting services they undertake.