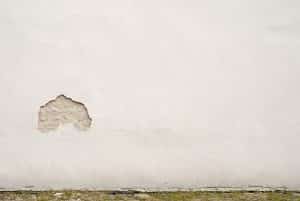 What are these preliminaries?
Commercial painting is among the services to be completed in maintaining the exterior surfaces of a building. Improving the physical and visual appearance of the building is only secondary to obtaining a lasting paint finish. Exterior painters know there are preliminaries to repainting services that should be considered.
What are these preliminaries? These are the repairs to be done to the surface walls of the building. Commercial painters and local painting contractors should be aware that these have an impact on the resilience of the exterior wall finish.
A number of these repair preliminaries in commercial painting are as follows:
Sealing small masonry cracks: Prevents rain water, driven by wind, to seep through
Installing new mortar similar to the masonry mortar joints that have weakened: Strengthens the joints and avoids the growth of moss
Patching damaged masonry block: Thwarts internal damage and smoothens the surface
Identifying and cleaning weep ports: Removes clogs to the wall drainage system and deters moisture problems
After completing any of the above mentioned repairs, coating the masonry and concrete walls with Sherwin-Williams SherLastic Elastomeric Coating is highly recommended. Considered as one of the pioneers in the painting industry, Sherwin-Williams have their own line of waterproof commercial products. This will give business owners various options on what should be suitably applied to the exterior surface of their property.
What is more? If you are a business owner and are in the vicinity of Atlanta, make a stopover to visit Southern Perfection Painting Inc. You can further discuss any painting job with the commercial painters of SPPI. These interior and exterior painters are fully trained with the dos and don'ts of any painting job – as well as the appropriate kinds of waterproofing products to use and apply to a particular project.
Southern Perfection Painting Inc is one of the few local painting contractors that maintain perfection in all their services in spite of the affordable painting estimates they offer. You are assured of superior painting services for the protection of your commercial property. This is what SPPI is known for – the guarantee of quality in workmanship for all residential and commercial painting jobs they undertake.
SPPI
Average rating:
0 reviews