Surface Walls That Have Brilliant Finish Are Attractive
Commercial painting jobs involve a lot of steps and techniques. These are the primary considerations of interior and exterior painters. In so doing, the luster on the surface finish is attained. This depends on what is done beneath what is seen. Hence, local painting contractors thoroughly plan the preparation stage as part of the painting services they provide.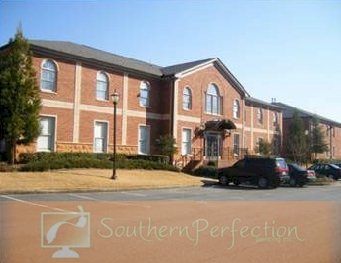 Surface walls that have brilliant finish are attractive. These give impressions in different perspectives. For one, the company is keen on every aspect of its business. Another is the commercial painting jobs it contracts with which are carefully considered. The commercial painters doing the job keep in mind the following:
The preparation prior to painting should be properly done: It is the underlying factor for the surfaces to last long
Notable commercial painting jobs exemplify perfection: All preparatory works (scraping, sanding, washing and sealing the wall surfaces) are done – as deemed necessary
The preparatory works included in commercial painting jobs entail the application of primer coat or paint primer: The primer evens out and seals any imperfections of the surface wall
A quality paint primer quickly dries on concrete and other masonry materials: It withstands any weather conditions
Smooth walls are the result of the right preparatory work and quality paint primer: Paints adhere better, if not the best, on smooth walls
Sherwin-Williams Paints carry their own line of primer paints. These are primer paints of superior quality. SPPI is among the local painting contractors in Atlanta GA that endorses and uses these primer paints. If you are in the vicinity, you can visit SPPI. They have completed several commercial painting jobs to the satisfaction of their clients.
In this regard, business owners are assured of superb painting services from SPPI. They have a pool of well-equipped interior and exterior painters. These commercial painters (as well as residential painters) are trained on the dos and don'ts in painting. This gives you the SPPI guarantee of perfection in workmanship. SPPI always prioritizes on what is best on the residential or commercial painting jobs they do.