The Right Ambiance In The Workplace Is A Major Factor
A commercial painting guide associating paint colors with work efficiency is interesting. A number of business owners are fascinated at how their staff and employees improve their output in a workplace that is appropriately and properly painted by interior painters. Local painting contractors seriously believe that this guide, indeed, brings in positive results to the business. Their painting services include further information on this matter.
Providing the right ambiance in the workplace is a major factor business owners are aware. Hence, a commercial painting guide such as the aforementioned is helpful. It presents exact details on paint colors that promote efficiency as well as better and comfortable working environment – 3 of which are the following: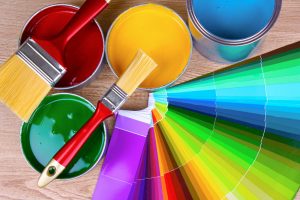 Opting for earth tone or any light shade of cool colors best suits surface walls of board rooms and class rooms
Executive cubicles or rooms signal authority, yet friendly atmosphere, with dark cool or warm colors applied on the door or trim, and as accent on walls
Customer-based work areas in medium shade of blue or green promote good relationship between the staff and clientele
If your business is in the vicinity of Atlanta GA, you can plan a stopover to visit Southern Perfection Painting Inc. SPPI is recognized with distinction among local painting contractors in the aforementioned area of jurisdiction. Many business owners choose Southern Perfection Painting Inc. for the reasonable benefits and detailed estimates on the services that they offer without any qualms.
Moreover, the friendly SPPI team of painters will be glad and enthusiastic to discuss to you about the appropriate commercial painting guide fitting to your business as well as any job related to their painting services. These exterior and interior painters are fully equipped and trained. They are knowledgeable with the dos and don'ts with paint colors as well as any painting job – complete with the details. You, as valuable clients, are assured of satisfaction on the outcome and protection of your commercial property. This is a major factor why the SPPI team maintains excellence in all their jobs.
You have this guarantee – and SPPI is very confident about this. SPPI always goes for quality in workmanship. Indeed, Southern Perfection Painting Inc. sees to it that every detail is always a step ahead, and accordingly, of the residential painting and commercial painting guide in consideration.