See The Complete Package
All possible commercial painting benefits business owners can have will, undoubtedly, be exhausted. This is inclusive of the brands and materials used on surface walls and in preserving these. The project managers are likewise expected to create a maintenance program that will retain "good-as-new" appearance and an impressive appeal to the establishment.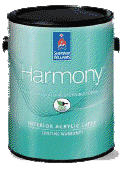 Local painting contractors, on the other hand, see to it that they have qualified and reliable exterior and interior painters. Their painting services should be competitive, too. They are outspoken on the commercial painting benefits available in every stage of their services and maintenance, such as:
Paint brands applied on the walls should last for at least 5 years
No-VOC (volatile organic compound), or eco-friendly, coats and paints are used for health reasons
Commercial natural paints have zero VOC, and obviously, non-toxic and 100% safe for everyone
The Microban content in "green" coats and paints eliminate the occurrence of bacteria and mold on the exterior wall finish
Well-selected, quality and tested coat and paint brands are more expensive, yet lasting and low in maintenance
If your business is in the vicinity of Atlanta GA, you can plan a stopover to visit Southern Perfection Painting Inc. SPPI is recognized with distinction among local painting contractors in the aforementioned area of jurisdiction. Many business owners choose Southern Perfection Painting Inc. for the reasonable commercial painting benefits and detailed estimates on the services that they offer without any qualms.
Moreover, the friendly SPPI team of commercial painters will be glad and enthusiastic to discuss to you about generating a maintenance program – and any job related to their painting services. These exterior and interior painters are fully equipped and trained. They are knowledgeable with the dos and don'ts of any painting job – complete with the details. You, as valuable clients, are assured of satisfaction on the outcome and protection of your commercial property. This is a major factor why the SPPI team maintains excellence in all their jobs.
You have this guarantee – and SPPI is very confident about this. SPPI always goes for quality in workmanship. Indeed, Southern Perfection Painting Inc. gives maximum residential painting as well as commercial painting benefits that are essential to your property.