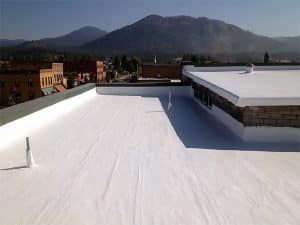 White Paint is Good Paint
Commercial painters may sound ridiculous in saying that white paints are the new green. Hold on… these exterior painters make sense. They are referring to eco-friendly white paints and the energy-saving benefits we can take advantage on roofs painted and coated with white.
Besides getting a reasonable painting estimate in choosing white paints, here are a number of incredible facts regarding this particular commercial painting:
Scientifically, white-painted roofs prevent heat sinks.
White roofs redirect sunlight: These reflect a big amount of solar radiation into space.
The radiation emitted by white-colored roofs equalizes with the greenhouse gas problems caused by carbon emission given off by vehicles.
White-roofed buildings are cooler in hot weather due to atmospheric cooling – which in turn affects the interior room temperature and minimizes the use of alternative cooling systems.
Furthermore, white-painted building tops decrease energy consumption and maintenance of the roof system.
A reflective white coating acts as the shield against the absorption of harmful UV rays.
What is more? These commercial painters are also up-to-date with the latest trend in the painting business, most especially in going green, low-VOC paints, and the like. This is why they can assertively voice out that indeed, the new green is white!
Do you want to know more about painting your commercial roof with white? Take a time out for discussion with the expert exterior painters of Southern Perfection Painting Inc. You will be amazed at how broad their experiences are as they give details on paint colors. Truly a reliable ally in the painting business for two decades – and still counting, SPPI not only specializes in commercial painting, but in residential painting as well.
Moreover, Southern Perfection Painting Inc. is among the few local paint contractors that promotes environmentally and friendly paints. They also offer an affordable painting estimate – without ceasing to maintain perfection in all their painting jobs – a guarantee of quality work you can expect from their commercial painters.