Understand what type of commercial exterior you have and the type of paint you need for it.
When it comes to painting the exterior of your business, it's better when left to professionals, like Southern Perfection Painting, Inc. to handle. It's important that your commercial paint contractor understands the appropriate and essential tools to use specifically for your commercial structure. Manufacturers of paint products offer different types of paints.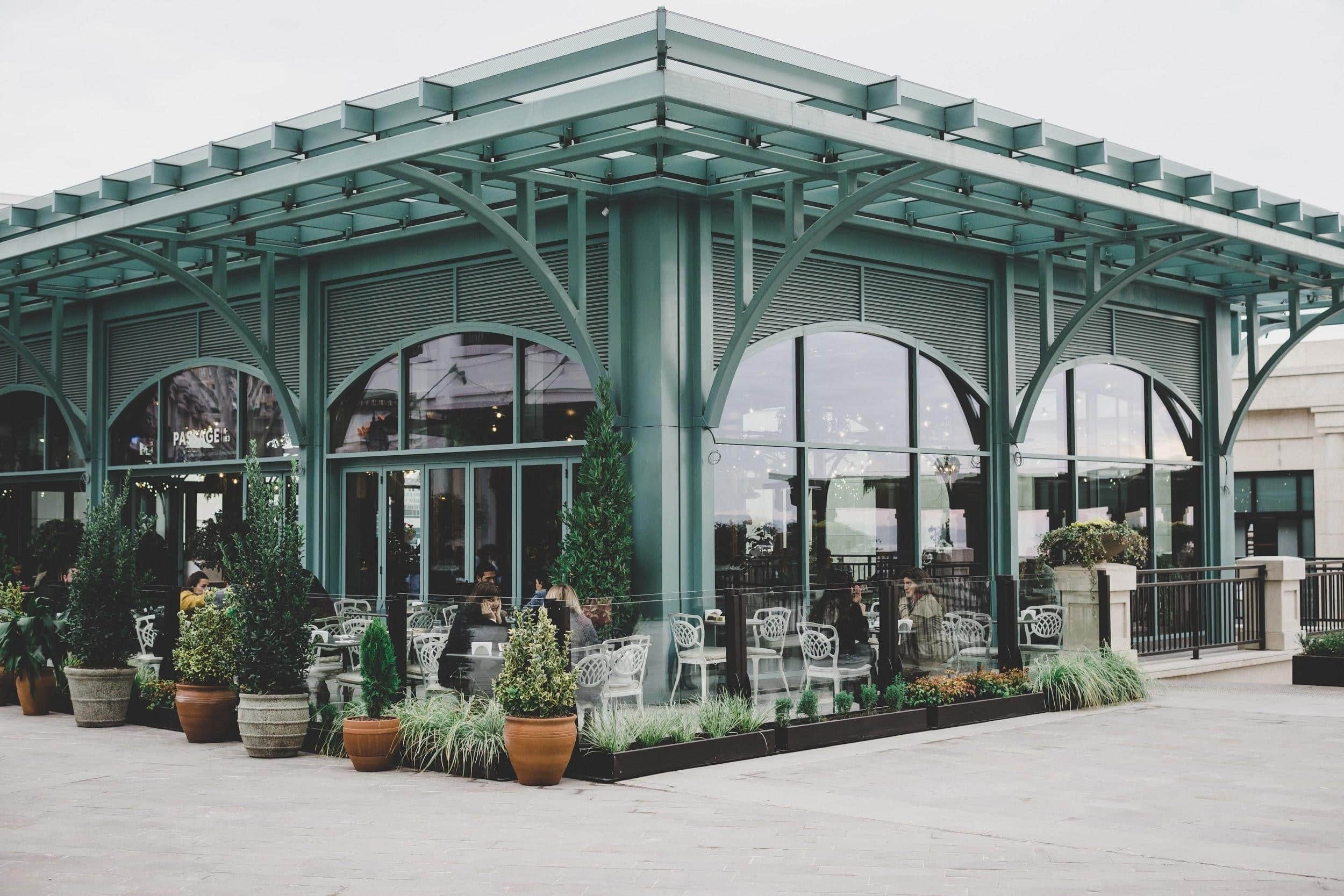 The commercial paint type you pick will either complement or ruin the look of your building's exterior; exterior painting differs from the interior painting, which simply means that your structure will require different paint types to handle the job. While there are several categories of paint to choose from, oil-based paint is a common option amongst the paint types in the market.
Oil-based paint is perfect for commercial exteriors; they are durable and resistant to changes in weather conditions. They create a strong finish making them an excellent option to try. However, this type of paint is liable to crack and fade over time, and also quite difficult to clean without the use of solvents.
An alternative is water-based latex paints; this type of commercial paint is the easiest to clean and remove. Latex paint dries much faster than oil-based paints but is not as durable as oil-based paints. They tend to be affected by severe weather conditions, which makes it susceptible to peeling off.
Enamel paint is oil-based. Known for having a nice glossy appearance, this commercial paint delivers a long-lasting performance as a commercial paint. It is perfect for painting commercial exteriors that are susceptible to scratches or in constant contact with water. They dry slowly but can be categorized as a durable and stain-resistant paint type.
You can also try acrylic paint for your commercial painting needs. These are also water-based but contain a binding agent, acrylic. This type of paint is durable and can last for a long period of time. They can be a bit more expensive when compared to latex paints. Acrylic paint can come as acrylic latex, acrylic enamel, or acrylic latex enamel.
Another consideration is primers, which aren't exactly a type of paint but can be used as a protective coating for metal and wood sidings. You can protect against the rust and decay of your metal or wood accessories by applying primers.
Cement-based paints are water-based paints with the main constituent being cement. This type of commercial paint is known for increasing the durability and hardness of the painted exterior. It does not need oil additives and serves as a good water barrier.
Even though lead paints are quite unpopular these days, they possess some impressive attributes and deserve some consideration. They are unpopular because they contain lead oxide, which is harmful when inhaled. They are insoluble in water, and this makes them impervious to any effects of potential water damage.
Metallic paint can be used to cover the metallic surfaces of your commercial exteriors, giving them a more defined appearance. Your professional painting contractor should put into consideration the kinds of surfaces you will be painting before purchasing the paints you want. Why don't you have Southern Perfection Painting Inc. handle this arduous process for you? You can contact them today to set up a free consultation.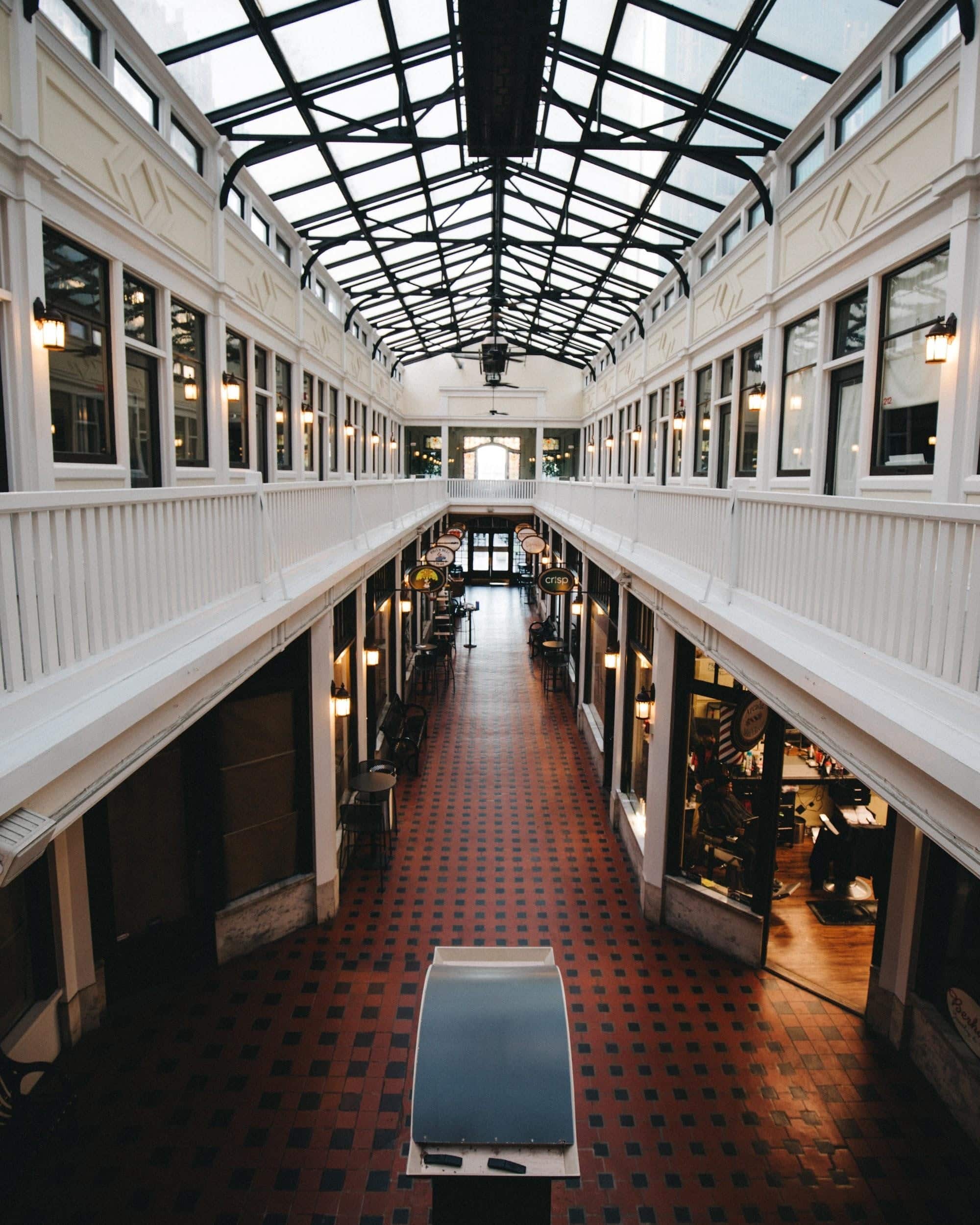 SoPro Tip: Before beginning any commercial painting project, browse color chips and purchase paint samples, so that you can experience different color combinations and observe the paint colors in natural light – before you commit to it.
Southern Perfection Painting Inc. can quickly and expertly paint your interiors and exteriors.
We have commercial exterior painters and commercial interior painters ready to provide you with the expertise required to bring your vision to life. Using our own process, our commercial painters will evaluate your commercial painting project, quickly and thoroughly. We will then determine the best way to paint your business, and share with you our recommendations. Learn more about our free estimate and 100% guarantee now.
Our free estimate and evaluation include:
Quick initial phone complimentary consultation.
Complimentary visit by our customer advocate team to evaluate the project.
Delivery of a recommended plan that will take you from concept to completion.
Reach out to us for a free estimate and consultation to help you choose the best option.
Trust your building to Southern Perfection Painting, Inc., and let us take the stress of painting your building out of your hands. Our estimates are free and a call takes minutes. Get an estimate.