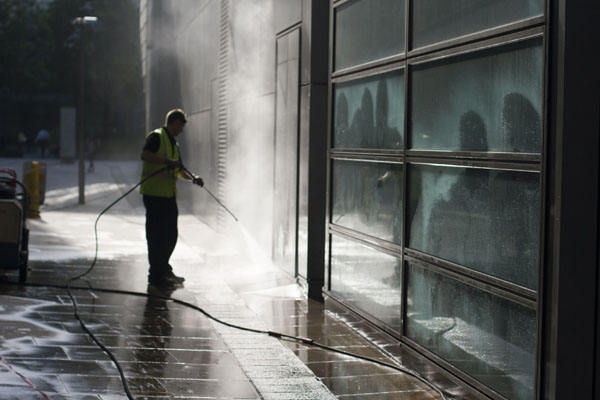 When is the perfect time to clean a house, would it be spring or summer?  A house, particularly its exteriors, can be cleaned anytime when the weather is fine, but not during rainy or stormy days. Apparently, a house loses its beauty in a period of time, say three to five years, your   walls, deck or patio will get hoary and the color has faded.  Take extra effort to save your investments. Let the SPPI carry the   burden of cleaning and beautifying.  SPPI could make the best happen.  Learn from these insights    on how to value the things that you have worked for.
The first step is to inspect your exterior walls, deck and porch.  You may find some parts that have to be fixed. A badly broken cement or wood requires a replacement.  Disasters like hurricane or tornado are destructive forces that can definitely damage most part of your exteriors. At this point, your house will need a complete make-over.
Certainly, as years have passed, mold and mildew have already contaminated your walls.  Humidity intensifies the growth of fungi and they easily multiply.  So expect a denser accumulation in the walls and other surfaces.  These are harmful when inhaled.
More than anything else, the house, especially its exterior needs a thorough cleaning.  Of course, expect repair and re-painting.  In this case, the house needs to be refreshed.
When a mildew is not too deep, a technique of cleaning is to scrub your subject area with a water hose or pumping it with water spray using a brush.  This is possible if the area is reachable.  Call it tedious, but this is beneficial to your precious garden beneath or to protect a structure built beside your house.  It is also quite tough and exhausting.
For thicker mold and mildew residues, the job needs a thorough cleaning requiring a bleach or a formula. You can clean it alone but you will be upset to see that some were left imbedded in the areas that have been scrubbed previously, and not completely removed.
There is a quicker and more efficient way of cleaning, it is through "power washing."  A bleach or a cleaning formula is diluted with water and pumped in the affected parts.  It can reached even the deepest areas.  Power washing goes with scrubbing and it is easier.
Power washers are made available in different kinds and sizes, either propelled by gas or electricity.  Buy in your local stores nearby or find one in the internet stores, just click power washers.
You need to be very careful in operating the machine because improper usage will scratch, etch or completely ruin the surfaces, especially of soft woods. If this happens, it would require a thorough sanding for mild scratches or a replacement for badly etched areas.
Power washing is not for the neophytes.  Most house owners hire experts to do cleaning and clearing of their houses.  Professional cleaners can do better by following a step-by-step   procedures with much facility.
Next to cleaning is re-painting.  It is a must to hire a contractor that can do an end-to-end   solutions of your beautification issues.
SPPI, a leading paint contractor in Atlanta, Georgia takes pride of  the personalized customer care in cleaning, pressure washing, paint and paint services, construction and repairs.  Contact us via online chat here on our website or click on the links below.