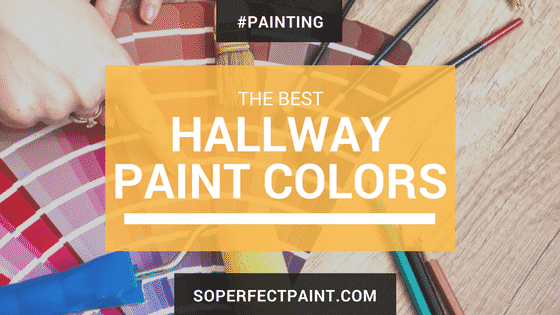 Whether you're intending to make a bold statement or lighten up a narrow and dark hallway, choosing the right colors can be a difficult decision to take. So how do professionals know what color schemes will change the way you look at a room and how do you bring this home yourself? Well, here are a few tips to take home with you and help you decide what colors you'd like for your hallway.
The hallway is a room that you actually spend very little time in. A place to prepare for heading out or to make a quick escape from the elements outside, it is not normally an area you will sit for a drink with friends. While some people look over the hallway and decorate and redecorate every room in the house, the hallway offers an excellent space to experiment with different color schemes and bold colors. Setting the tone for the rest of your home, use the hallway as a way of introducing family, friends and visitors to your sense of style and greet them with warmth.
For small, narrow and dark hallways, pastel colors can make all the difference. By bringing light and warmth to the opening space for your house it sets the tone for the rest of the home. To make a narrow hallway look taller and more spacious try using two light colors. Use a cream or white color to cover the top half and a pale blue, green or pink for the bottom half, this draws the eye along the corridor making it seem taller and longer.
For the more adventurous adding a bold color to a simple color scheme can draw attention to specific areas of the hallway. For those with cupboards that cannot be moved or something similar than a bold strip of color following the length of the space and even traveling up the length of the stairs can act to distract from stacks of shoes or the collection of dog toys growing by the door.
One of the easiest way to make a home feel warm and welcoming is to use a strong purple as a feature color. Whether it is used as a feature wall or at the top of the stairs, the bold and beautiful plum purple makes a statement without distracting from the overall feel you are building in your home. Paired with a light gray or a pure white, this combination can leave a clean cut feel without leaving the room dark.
So whether you're planning on making a statement or you simply want to spruce up your home try out some of the tips above and you'll find the right mix for you. If you need some advice, speak to soperfectpaint.com for the best advice in all of Atlanta. Professional and experienced, you won't be disappointed with either the finish or the price and you'll be making the most of the space you have on offer.