Commercial properties should upgrade their paint job for several reasons. A fresh coat of paint can improve the appearance of a property and create a more modern, professional, or welcoming environment. Painting is an important part of property maintenance, and regular touch-ups can help protect surfaces from wear and tear, weather damage, and other environmental factors. A property's value can be significantly impacted by its appearance, and a fresh coat of paint can improve curb appeal and increase the property's perceived value. Read on to learn the 5 different ways your commercial property can get an upgrade too.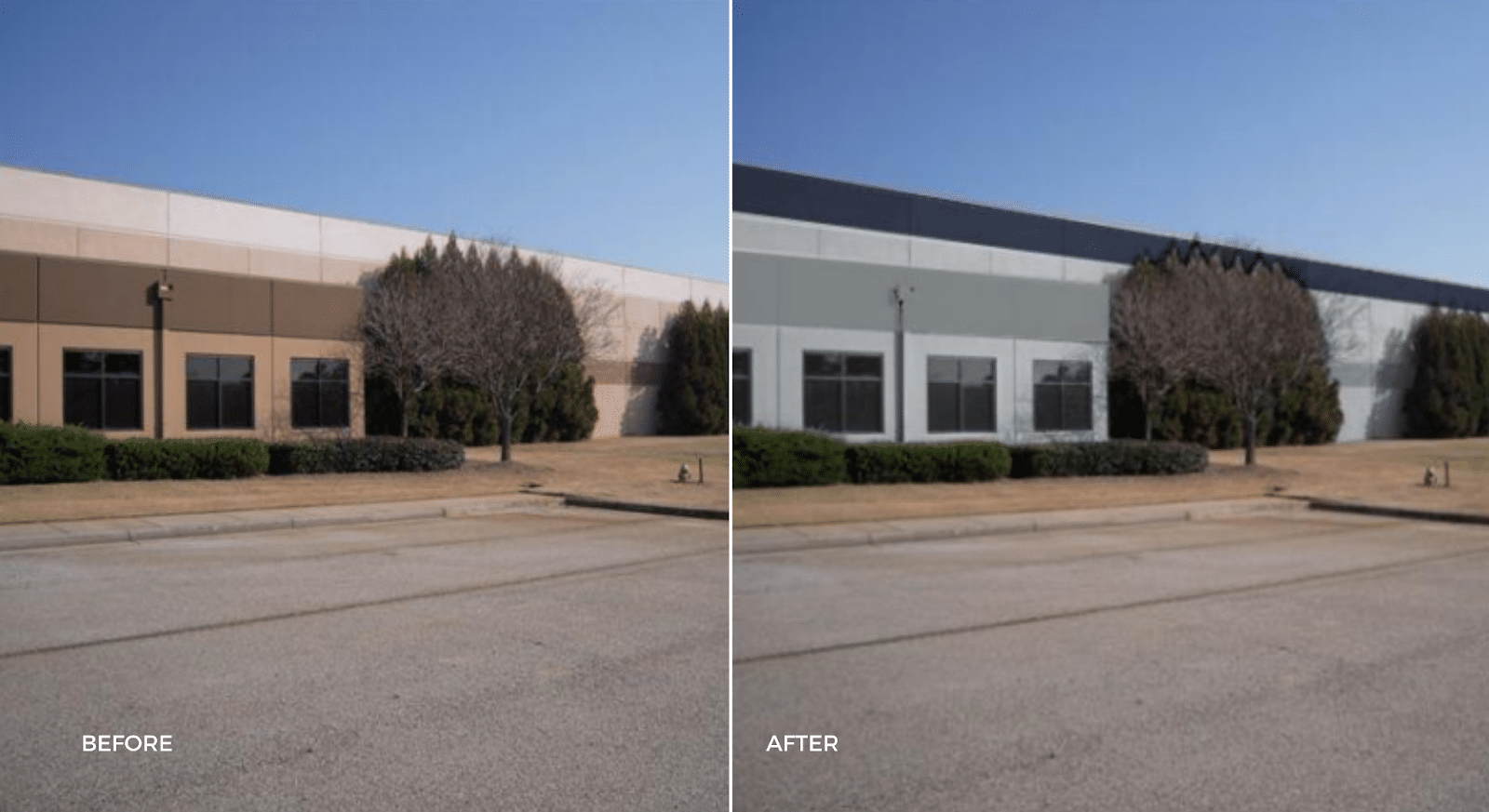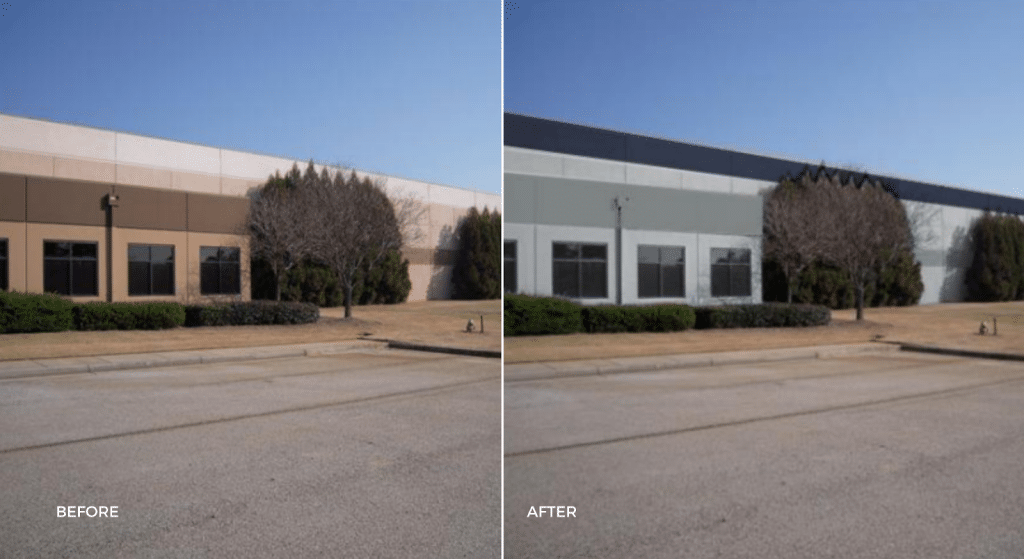 The exterior of a commercial property is the first thing that customers or clients see, so it's essential to ensure it looks professional and inviting. Repainting the exterior can freshen up the property's appearance, make it look more modern, and even increase its value. Here is a great example of the special tools clients receive when working with SPPI. This color visualization is how we show we are committed to improving the way you can now do business with our painting service. We apply your selected project colors to your project BEFORE we begin the actual painting. An electronic mock-up with your test colors is emailed at no additional cost to ensure you are satisfied with the final product before we begin painting.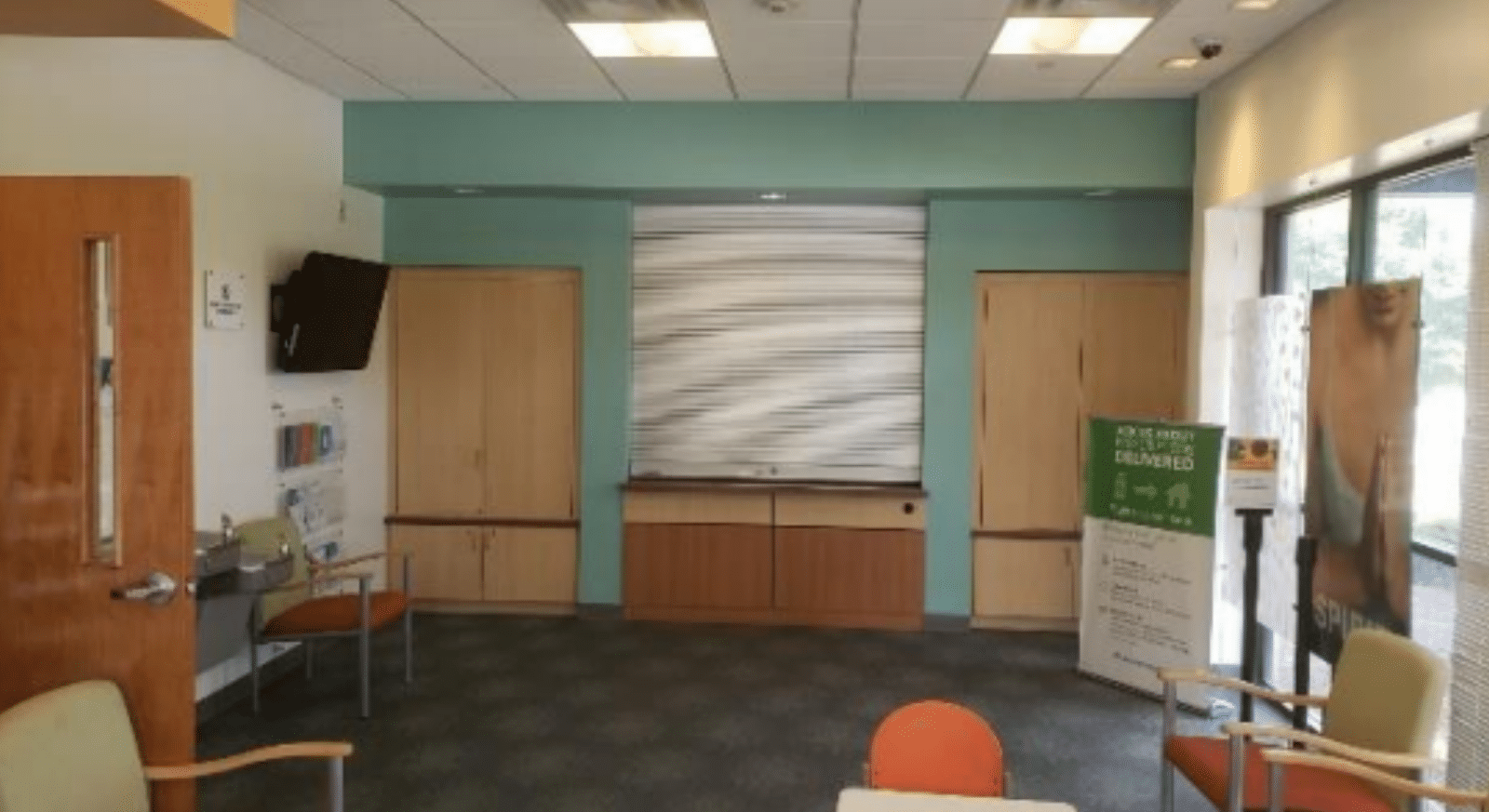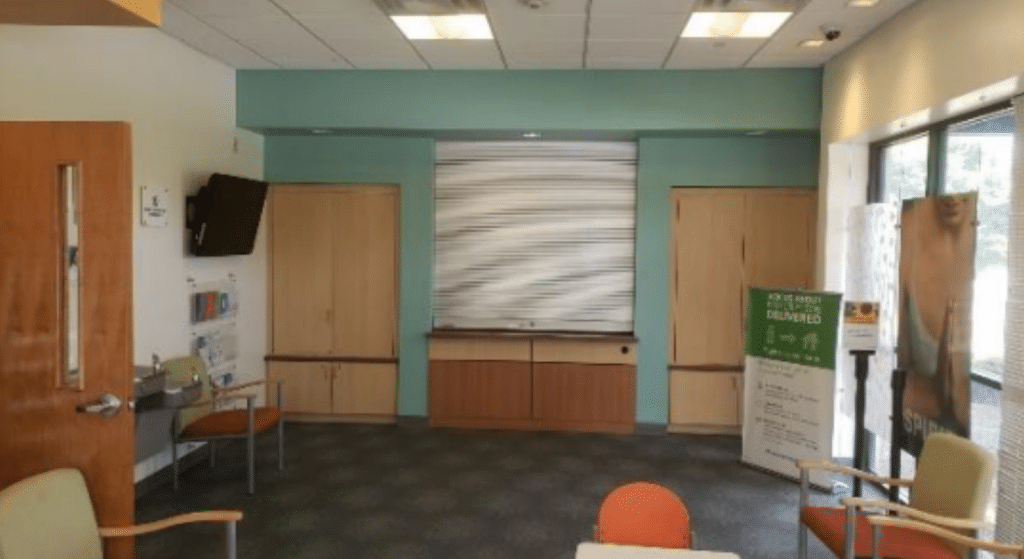 An accent wall can add a pop of color and interest to an otherwise plain interior. It's a great way to create a focal point and add some personality to the space. Consider using a bold color that complements the rest of the interior design. This accent wall was completed during a painting project with Kaiser Permanente in Snellville, Georgia. This was such a fun project because we painted the entire interior of the Kaiser Permanente medical facility. The areas included: reception area, waiting area, lobby, nursing station, all hallways and bathrooms, blood draw rooms, administrative offices, the staff lounge and 10 exam rooms including the stress, procedure, radiology, holding and soiled utility rooms.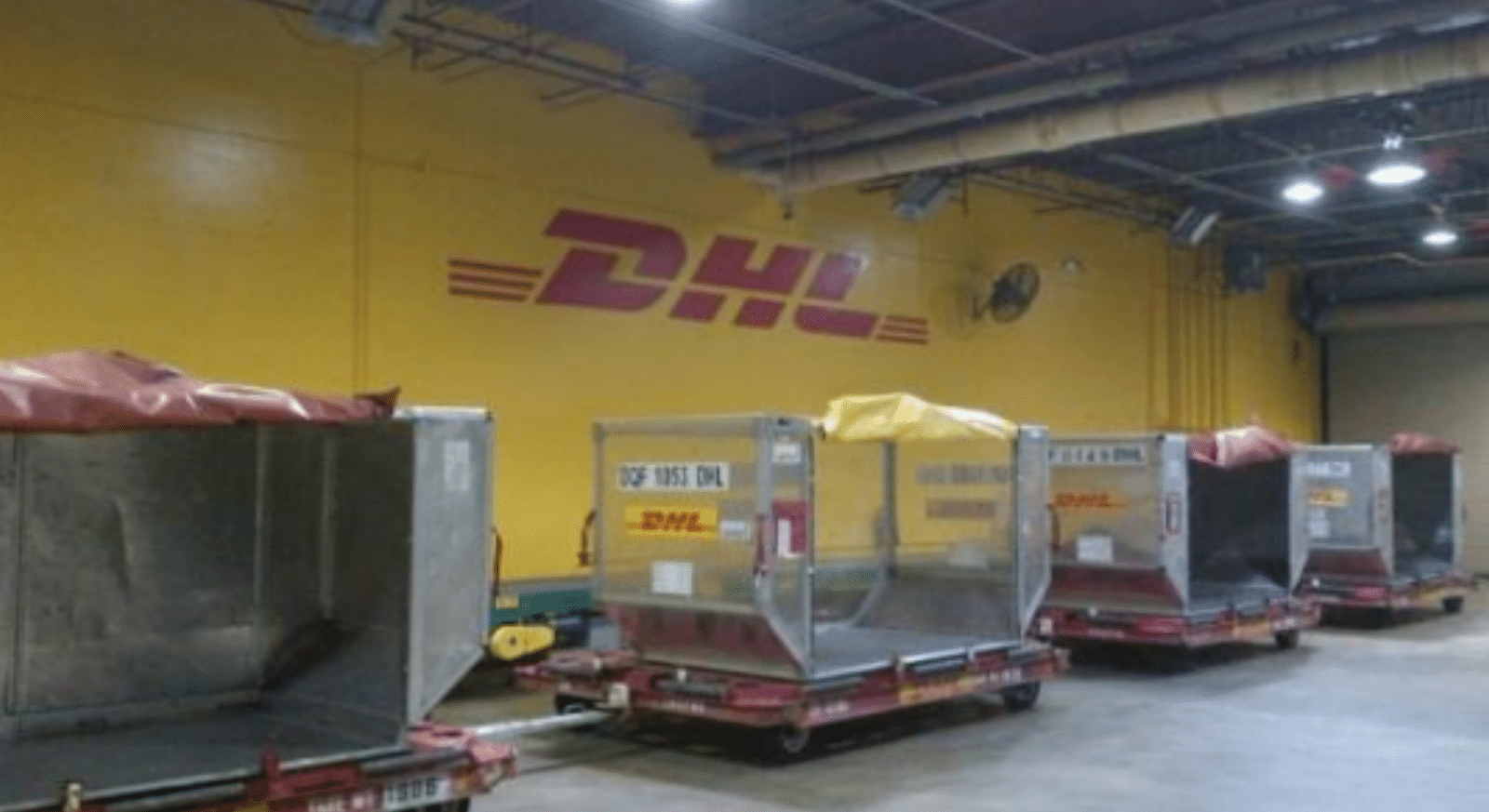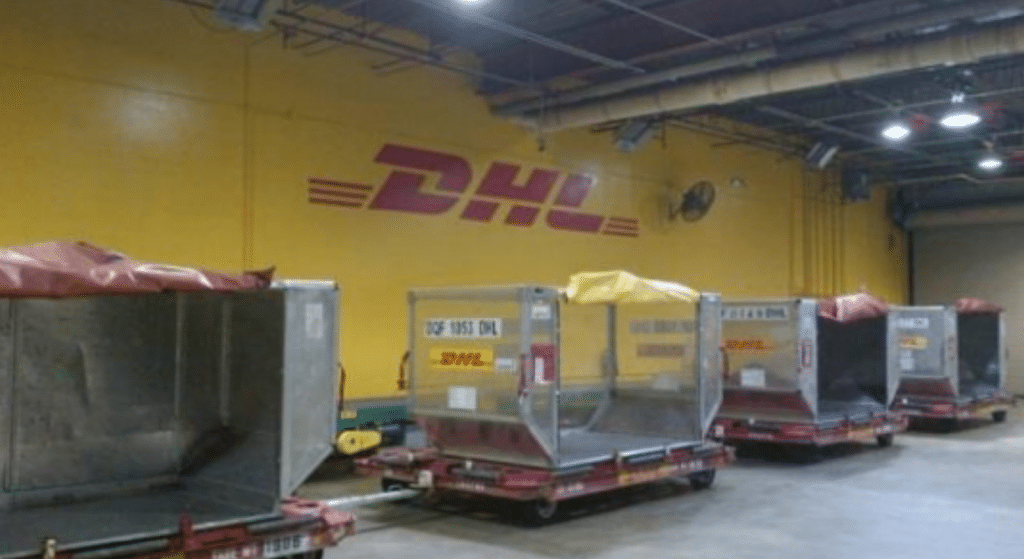 Repaint using your Brand colors 
The color scheme and design of a commercial property can play an important role in branding and marketing efforts. A well-planned paint job can help reinforce a brand's message and make a property more recognizable to customers or clients. Here is an example of a project we did for DHL Express. For this project we prepped the interior wall to be painted, completed the interior painting by painting the yellow background and painted the DHL logo to company specs.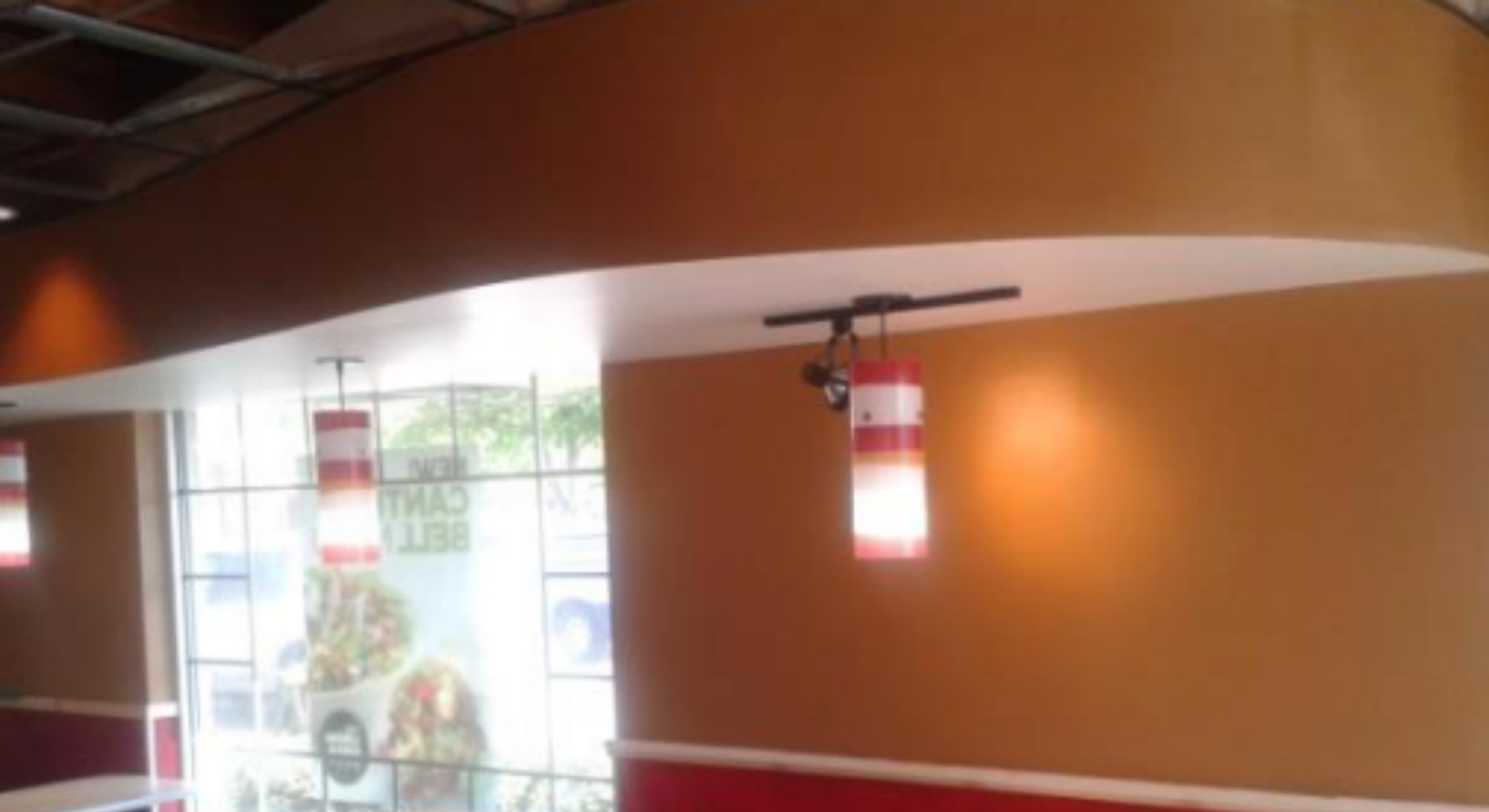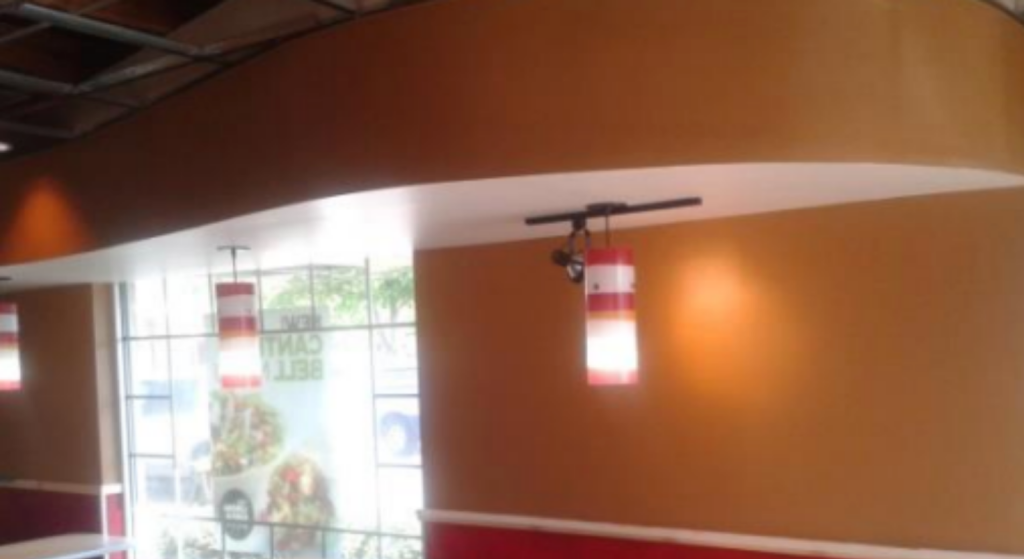 Many commercial properties have plain white ceilings, but painting the ceiling can add visual interest and make the space feel more inviting. Consider using a color that complements the walls or a bold color that makes a statement. This is a picture from a previous project with KFC/Taco Bell in Villa Rica, Georgia. This project entailed interior painting of the dining area, bathrooms, foyer walls and queuing area walls. We also painted the wainscoting and new chair railings, finished upper sheetrock in bathrooms and the service area.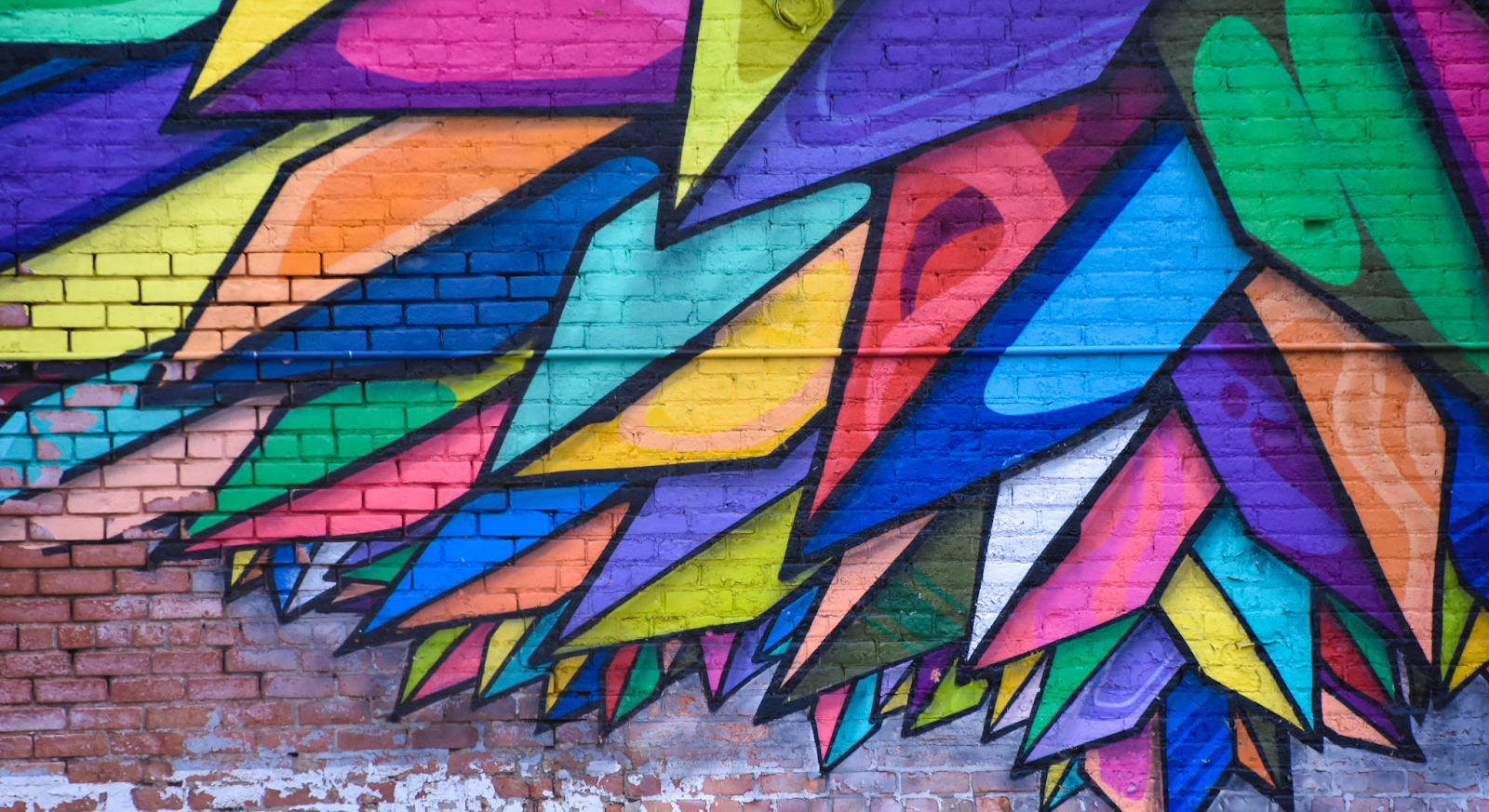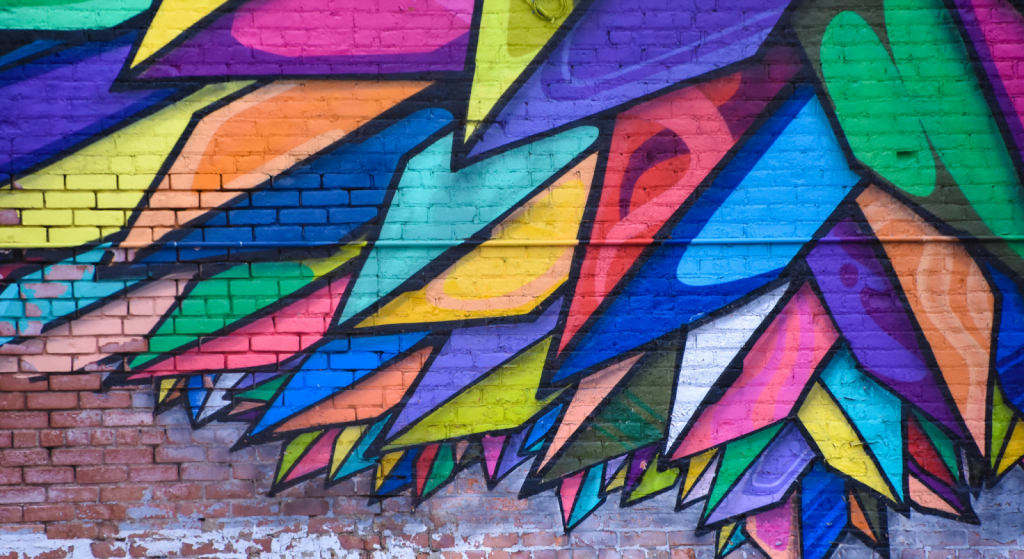 A mural is a great way to add some personality and create a unique space. It can be used to tell a story, showcase a brand's message, or simply add some visual interest. Consider working with a local artist to create a one-of-a-kind piece that is tailored to your property.
Upgrading a property with these commercial painting services is a simple yet effective way to improve its appearance, protect its surfaces, and enhance its value and branding efforts. If you're looking for a new trendy look for your commercial property, give Southern Perfection Painting, Inc. a call. Our exterior painters can give you a free estimate and hear more about what you have in mind to give your space a flair. Call in the experts for a free consultation and quote today. If you need assistance we offer FREE quotes! For more information, call us at (770) 985-3075 or visit our website.
SPPI
Average rating:
0 reviews