Keen Eye For Color
The selection of residential painting colors is often based on the personal preferences of the homeowners. It is generally considered an easy step. On the contrary, any local painting contractor will emphasize that there are other factors involved in properly choosing paint colors. The highlight of the painting services a qualified contractor provides is more than applying paint on the surfaces of the home. It is making these residential painting colors "speak out" positively.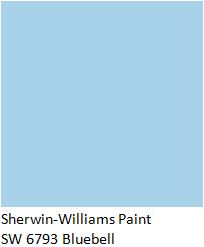 Interesting? Continuing hereon, having a grasp of residential painting colors is vital. The colors can create the atmosphere of the home. In fact, interior painters can vouch that having the right paint colors in your home can de-stress the residents from the pressures of work or circumstances. These painters will likely suggest light shades of residential painting colors (and what each does to the person):
Blue: As one of the cool colors, this pacifies the mind; hence, providing a good sleep
Green: A cool color as well, this rejuvenates the person
Grey: This warm earth tone gives a relaxed outlook
Pink: Stereotyped a feminine color, this combines both calmness and inner peace to a person – resulting in a vibrant disposition
Violet: The elegance of this color brings inner peace and stability of emotion
In light of the aforementioned, homeowners indeed desire a delightful and relaxing dwelling place. Their dream of owning a house is a step to having a home as stimulating and uplifting to the spirit as it can possibly be. One better way of achieving this dream is a partnership with Southern Perfection Painting Inc. This is probable if the property is located in the vicinity of Atlanta GA. SPPI can further discuss with you information on ways of choosing paint colors appropriately.
What is more? Everything homeowners need to know will be tackled at SPPI. You may inquire about the selection and combination of paint colors, proper maintenance of the finishes, and other painting services SPPI offers.
As a painting contractor, Southern Perfection Painting Inc. has a pool of qualified exterior and interior painters. These painters can definitely do any painting job – according to your preferences and expectations. The quality of their workmanship is guaranteed to satisfy all their clients. Their customer service is fair to all, business owners and homeowners alike. This is the assurance of SPPI in any commercial and residential painting colors SPPI endorses.