The Trick Is Doing It Thoroughly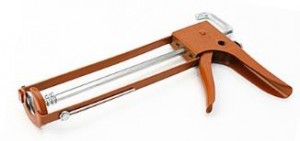 An essential commercial painting procedure and maintenance is caulking exterior walls. This is preparatory to the application of paint. Reliable local painting contractors analyze the structure of the exterior wall. They then recommend the appropriate way of caulking the walls to their commercial painters. Undoubtedly, caulking the walls makes the surfaces even.
For the exterior painters, caulking is one skill they learn easily yet have to focus while doing it. These painters have to identify also what needs to be caulked. They, too, discuss this to their contractor so as to get better results.
As mentioned above, this process in commercial painting is simple. The trick is doing it thoroughly. The following are 3 possible instances wherein caulking exterior walls is of utmost importance:
Repairing control joints as maintenance: Keeps the property walls intact
Replacing urethane with silicone caulks: Provides better protection
Wet glazing window joints: Prevents leaks and entry of water that can cause damage
Do you want to learn more about caulking exterior walls? If you are in the vicinity of Atlanta, you can plan a stopover to visit Southern Perfection Painting Inc. You can further discuss with the commercial painters of SPPI any job related to their services. These interior and exterior painters are fully equipped and trained. They are knowledgeable with the dos and don'ts of any painting job – complete with the specifics.
Moreover, Southern Perfection Painting Inc. is considered among one of the recognized local painting contractors in Atlanta GA. SPPI continues to maintain excellence in all their jobs. These come along with the reasonable and detailed painting estimates that they offer – without any qualms. You are then assured of your satisfaction on the outcome and the protection of your commercial property. This is the guarantee that SPPI is confident about – the quality in workmanship for all residential as well as commercial painting they undertake.