Smyrna FREE Painting Estimate
Residential and Commercial Painting Services in Smyrna, GA.
SPPIGA offers premium quality painting services for homes and offices in the whole Smyrna area.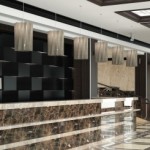 We shall provide our standard interior painting ideas, procedure, quality work and project management for every projects.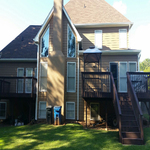 We are one of Athens' premier house painters. We provide free paint estimates for Exterior painting and pressure washing.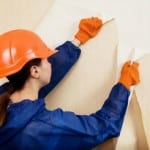 Pressure Washing, Wallpaper Removal, Sheetrock Repair, Wood Repair…
Painting Services in Smyrna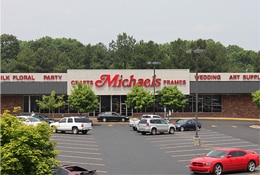 Our painting service for commercial buildings:
All items included in Residential Services
Condos, Townhomes, Retail Spaces
Hotels, Office Buildings
Project Management Reporting
Project Signage and Notification
Project Owner or Board Meeting Attendance
Reserve Studies and Budget Planning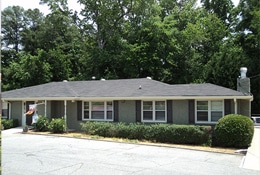 We guarantee fast and accurate work for your residential service needs:
Interior and Exterior Painting
Pressure Washing
Carpentry or Wood Repair
Wallpaper Removal
Sheetrock Repair
Color Selection Assistance
Quick and Easy Scheduling
Live reps from 9-6PM
Free Estimates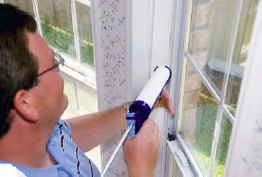 Pressure Washing
Wallpaper Removal
Sheetrock Repair
Wood Repair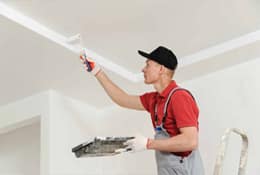 All of the items listed below are included in our price and separates us from our competition:
Cleaning
Prep work
Interior painting
General services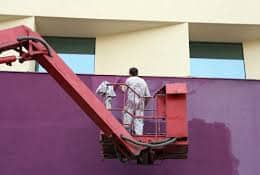 We understand your concern of having an attractive home that's why we always make sure you'll have the best exterior house color schemes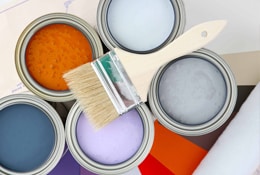 Estimates for any SPPI Painting Services are free for Athens residents, whether commercial or residential. Just fill out the form and we will get in touch with you right away to finalize the details of your FREE estimate requests.
Client Feedback
SoPerfectPainting was timely on their delivery of services. Pricing was excellent and the workmanship was good as well. Due to weather delays, there was concern that the crew would not finish on time. A non-issue, as extra workers showed up the last 2 days to complete the work. I would recommend Southern Perfection Painting.
Jordan S.
Smyrna, GA
Request Quick Estimate Now
Fill out this form and we will get in touch with you right away.
View Our Finished Home and Office Painting Projects
ABOUT SMYRNA, GA
Smyrna takes its name from the Bible's Book of Revelation; it's the name of one of Paul the Apostle's seven churches in Asia.
The railroad once played a fairly significant role in Smyrna's development. In 1836 the construction of a railroad began through Cobb County, and by the date of its completion in 1842, the railroad had grown Smyrna from a frontier village to a growing community.
Things to do and places to visit in Smyrna:
We proudly serve these neighborhoods in Smyrna, GA
23Thirty Cobb
Afton Downs
Anderson
Argyle Estates
Austin Lake
Avonlea Square
Bell
Belmont
Bennett Woods
Benson Poole
Bentley
Berkshires at Vinings
Calibre Brooke
Campbell High
Carrington Park
Cedar Cliffs
Central Garden
Charleston Place
Cheney Woods
Churchill Downs
Circle 75 – Herodian
Cobb
Concord
Concord Estates
Concord Lake Village
Concord Meadows
Concord/S Cobb
Concord Village
Concord Walk
Concord Woods
Cooper Lake Estates
Cooper Lake Park
Country Park
Countryside at Cumberland
Covered Bridge
Covered Bridge Crossing
Covered Bridge Townhomes
Creatwood
Cumberland Blvd
Cumberland – Jane Lyle
Deerwood
Ennisbrook
Falling Water
Farmstead at Vinings
Flats at West Village
Fontaine at Cooper Lake
Forest Hills
Fox Chapel
Foxwood Trail SE
Gann Crossing
Glen Park
Glenrose
Grady Manor +
Gregory Manor
Guthrie-Fraser-Hillsdale
Harold Lane
Heights at Spring Road
Heritage at Vinings
Heritage Mill
Hickory Hills
Hidden Springs
Highlands of West Village
Highlands View
Highpointe at Vinings
Hillsdale
Hope Ln
Huntington Trace
Hurt Rd
Ivy Glen at Vinings
Ivy Walk
Jasmine at the Galleria
Kensington
Kenwood
King Springs
King Valley
King Valley Drive
Laurel Creek
Laurel Gate Townhouse
Laurel Springs
Mill Pond
Mosaic
Naapa Valley Townhomes
North Church Lane
Norton Circle
Oakdale
Oakdale Manor
Oakdale/West Village
Oakley Downs
Old Atlanta Station
Old Cabin Lane
Old Concord Rd
Paces Ferry
Paces Ferry
Paces Ferry Park
Paces Green
Paces High Park
Paces Lake
Park At Vinings
Parkland Place
Parkview Village
Patricia/Hampshire Place
Pierce/Belmont
Post Spring
Powder Springs
Reed Place
Ruff's Mill
Russell Heights-Foxfire
S Cobb
Sherwood Park
Smynings
Smyrna Market Village
Springhill
Springleaf Circle
Stephens St/Village Green
Stonecrest
Stonehaven at Vinings
Sutherlin Park
Terraces at Oakdale
The Enclave
The Highlands
The Highlands
The Oaks Of Concord
The Views at Park Avenue
Valley Pkwy
Village of Belmont
Vinings
Vinings Area 8
Vinings Crossing
Vinings Forest
Vinings Glen
Vinings Glenn
Vinings-Heights
Vinings Mill West
Vinings North
Vinings Pointe
Vinings Run
Wakefield Estates
Waterford
Wayland Park
Westhill
West Smyrna Heights
West Village
Wetherbrooke
Williams Park
Willington Shoals
Woodbridge Crossing
Woodland Brooke
Woodland Gate
Woodview Circle
Who we are
SPPI is a painting contractor serving the metro Atlanta area for 31 years. We provide Residential and Commercial painting services for all types of structures, including residential homes and commercial buildings.
We make every effort to provide OUTSTANDING customer service, from calling and being available to schedule an estimate to actually completing the painting project. Collaboration is required in our business from the Scanning Specialist to the Project Coordinator to the Painter, we consider our team like a seasoned orchestra and we are its veteran conductor.
Residential and Commercial Painting Services in Smyrna, GA
We successfully service both the commercial and residential sectors. We uphold the highest standards, regardless of the market being serviced, at the most reasonable rates.
High Quality Service
While focusing on our customers' needs, we are also committed to our staff. We ensure that our crew maintains a premium level of training and expertise. Our highly trained workmen have many years of experience in all phases of painting, caulking, pressure cleaning and more.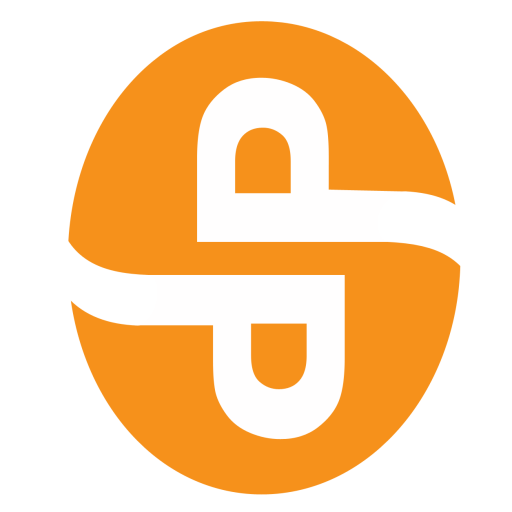 Are you looking for the best home and office painters in Smyrna, GA?
SPPI GA offers the best residential and commercial painting services at the greatest and most affordable rates.