Marietta FREE Painting Estimate
Residential and Commercial Painting Services in Marietta, GA.
SPPIGA offers premium quality painting services for homes and offices in the whole Marietta area.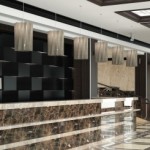 We shall provide our standard interior painting ideas, procedure, quality work and project management for every projects.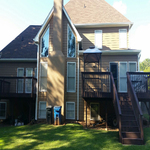 We are one of Athens' premier house painters. We provide free paint estimates for Exterior painting and pressure washing.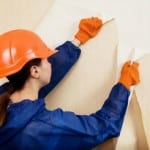 Pressure Washing, Wallpaper Removal, Sheetrock Repair, Wood Repair…
Painting Services in Marietta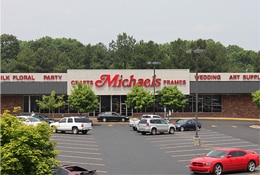 Our painting service for commercial buildings:
All items included in Residential Services
Condos, Townhomes, Retail Spaces
Hotels, Office Buildings
Project Management Reporting
Project Signage and Notification
Project Owner or Board Meeting Attendance
Reserve Studies and Budget Planning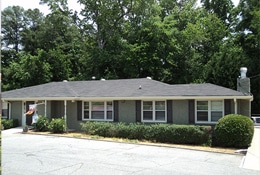 We guarantee fast and accurate work for your residential service needs:
Interior and Exterior Painting
Pressure Washing
Carpentry or Wood Repair
Wallpaper Removal
Sheetrock Repair
Color Selection Assistance
Quick and Easy Scheduling
Live reps from 9-6PM
Free Estimates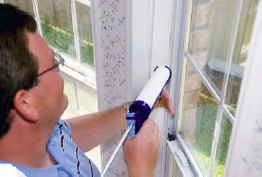 Pressure Washing
Wallpaper Removal
Sheetrock Repair
Wood Repair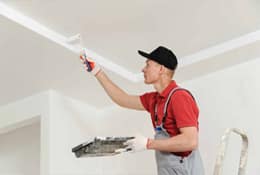 All of the items listed below are included in our price and separates us from our competition:
Cleaning
Prep work
Interior painting
General services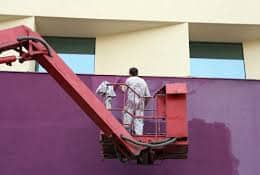 We understand your concern of having an attractive home that's why we always make sure you'll have the best exterior house color schemes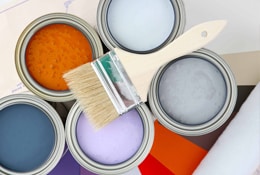 Estimates for any SPPI Painting Services are free for Athens residents, whether commercial or residential. Just fill out the form and we will get in touch with you right away to finalize the details of your FREE estimate requests.
Client Feedback
SoPerfectPainting was timely on their delivery of services. Pricing was excellent and the workmanship was good as well. Due to weather delays, there was concern that the crew would not finish on time. A non-issue, as extra workers showed up the last 2 days to complete the work. I would recommend Southern Perfection Painting.
Jordan S.
Marietta, GA
Request Quick Estimate Now
Fill out this form and we will get in touch with you right away.
View Our Finished Home and Office Painting Projects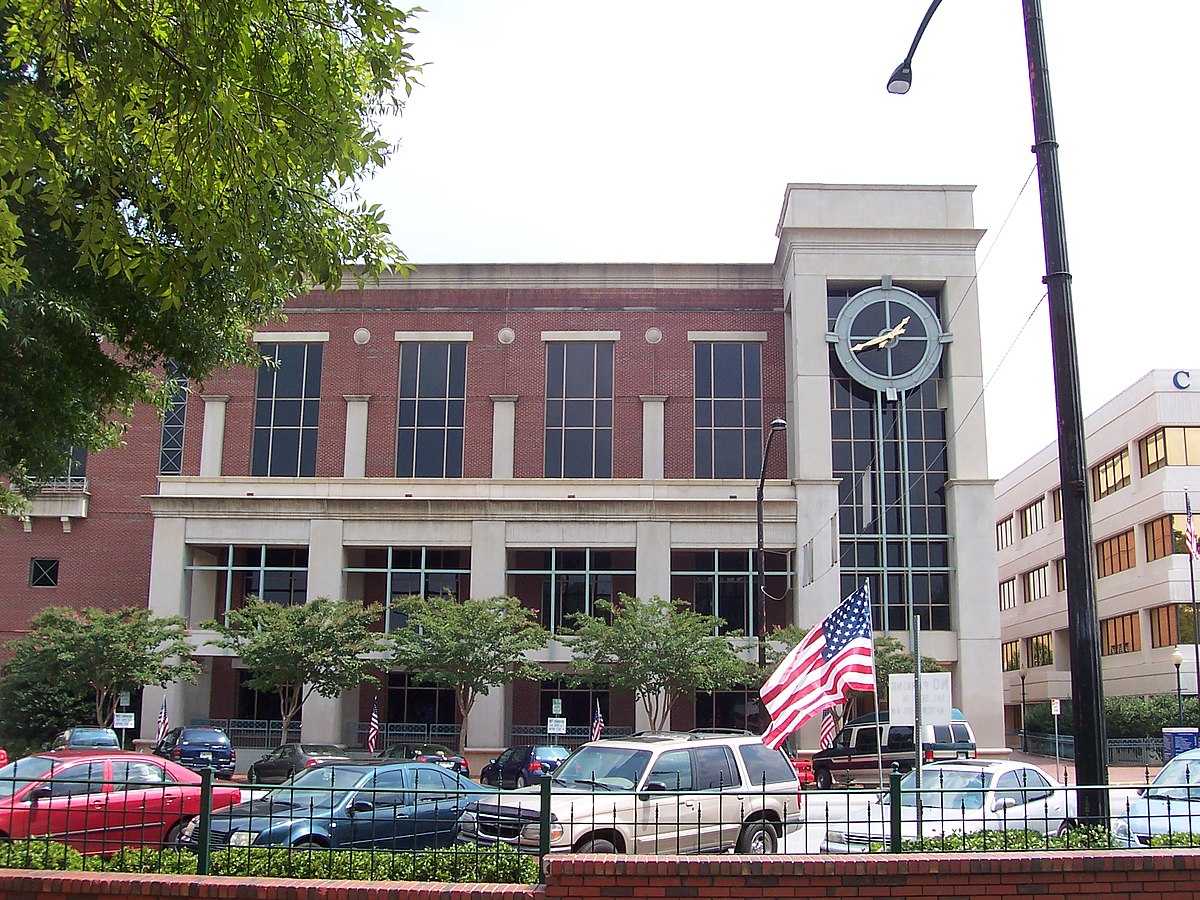 ABOUT MARIETTA, GA
Marietta is located along the dramatic backdrops of the Chattahoochee River and historic foothills of Kennesaw Mountain.
The city provides visitors and residents and exciting selection of attractions, festivals and annual events, outdoor concerts, recreational activities, sports venues, shopping, and a growing business environment of industry and commerce.
Visitors and residents are sure to enjoy the traditional Southern charm, hospitality, and history of this quaint, modern city.
Things to do and places to visit in Marietta:
Visit Marietta Square home to many great concerts, events, and more.
Go to Six Flags White Water the Southeast's largest waterpark and was recently named one of the top ten waterparks in the country.
Check out Andretti Indor Karting and Games features superkarts, race classes, laser tag, bowling, a zip line ropes course, and games.
We proudly serve these neighborhoods in Marietta, GA
1250 West
Addison Rd
Al Bishop
Alexander Farms
Allgood/East Piedmont
Alpine Forest
Alpine Lakes
Amandas Paint Gig
Amberley Park
Anderson Farm
Anderson Walk
Arbor Forest
Arbor Trail
Arthur's Vineyard
Ashborough Village
Ashebrooke
Asheforde
Ashford Retreat
Ashmore
Ashton Woods
Augusta Commons
Austell
Autumn Lake
Azalea Manor
Barnes Mill Lake
Barnes Mill Road
Barret Creek
Barrett Creek
Barrett Green Parkview
Barrett Parkway
Barrett/Powder Springs
Barrington Hills
Battle Creek
Battle Forest
Battle Park West
Battleview
Bayswater
Beacon Hill
Beaver Creek Farms
Bellmeade Commons
Bells Ferry Rd
Bellwood
Belmont and Sope Creek
Belmont Place
Bennett's Point
Benson Heights
Bentley Ridge
Beverly Hills
Bishop's Green
Blackwell Bend
Blackwell Chase
Blakeford
Blue Sky Dr
Bluffs at Milford Woods
Bonnie Dell
Brandl Cove
Brandon Ridge
Briarfield
Briarwood
Bridgegate
Brookcliff
Brookcrest
Brownmoore Manor
Brown Park
Brownstone Square
Bryant Lane
Bunker Hill
Burnt Hickory Hills
Burnt Hickory/Kennesaw
Burnt Hickory N/Due West
Cadence
Cambridge Forest
Cambridge Walk
Camden Place
Cameron Glen/Park
Camp Acres
Cannon Gate
Canterbury Glen
Canton Road
Carlyle Estates
Casteel
Caswell Overlook
Cedar Bluff
Cedar Canyon
Cedar Forks
Chadds Lake
Chapel Heights
Charlton Forge
Charrington
Chastain Commons
Chastian Glen
Chattahoochee Plantation
Cheatham
Cherokee Crossing
Cherokee Heights
Chestnut Creek
Chestnut Grove
Chestnut Ridge
Chestnut Springs
Church St
Clare Cottage Of Tramore
Clearview Acres
Cloverdale Heights
Cobb Estates
Cobb Horizon
Cobblestone Manor
Cobb Pkwy-Bentley Rd
Cochran Lake Estates
Collingswood
Concord Point
Concord Square
Conway/Hyde
Cooks Valley
Cottages at Bells Ferry
Country Crossing
Country Place
Countryside Ct
Coventry Township
Covered Bridge
Covington Ridge
Creek Park
Creekshire
Crosswinds
Cumberland Creek Fair Oak
Cumberland Creek Place
Cumberland Crossing
Cutters Gap
Dawsons Creek
Debonaire Estates
Dorset
Due West Crossing
Dunleith
Eagle Point
Eagle Ridge
Easthampton
Eastwood Forest
Ebenezer Farm
Ebenezer Rd
Edgefield
Edwards Dr Ne
Emerson
Ernest W Barrett Pkwy NW
Everleigh Estates
Fairfield
Fairport Way-Plymouth Ln
Falcon Crest
Falcon Woods
Fallwood
Fields Pond
Flowery Branch
Forest Brook
Forest Chase
Forest Ridge
Four Seasons
Fox Hills
Fox Hollow
Franklin Rd
Fullers Park-Robinson Rd
Gant Quarters/Millbrook Farm
Garden Gate/Lassiter Walk
Gardenside Commons
Garrison Ridge
Gates at Parkside Village
Glasgow on the Pine Rd
Glenn Park
Glen Side
Gordy Pkwy
Green Tee Villa
Greyson Knoll
Grovehurst
Grove Meade
Grove Park
Hadley Farms
Hamby Acres
Hamilton Grove Blvd
Hampshire Place
Hampton Chase
Hampton Farms Club
Hampton Glen
Hampton Lake
Hampton Ridge
Hampton Terrace
Hampton Woods
Hanover Woods
Hardee's Ridge
Haverford
Hays Farm
Hearthstone Lane
Heartwood
Heath Hollow
Heirloom
Hembree Hills
Heritage Woods and Crossgate
Heyward Square / Riversound
Hice Farm
Hickory Walk
Hicks Drive
Hicks Road
Hidden Hollow
Highland Park/Terrace
Highland Pointe
Highland Ridge
Highlands Wesley Chapel
Highland Woods
Historic Whitlock Avenue
Holly Springs Crossing
Holly Springs East
Holly Springs/Mtn View
Holt/Lower Roswell
Horseshoe Bend Rd
Hunt Cole
Hunters Trace
Hyde Park
Independence Square
Indian Hills
Indian Ridge
Indian Town
Industrial Park Dr
Ivy Manor
Ivywood
Jackson's Creek
Jamerson
Jefferson Park
Jefferson Township
Johnson Ferry
Johnson's Landing
John Ward Creek
John Ward Road
Kennestone
Kensington
Kings Cove
Kings Farm
Kings Walk
Knight Road & Ebenezer
Kolb Ridge
Kristen Mill
Laceola Woods
Lake Colony
Lakefield Manor
Lake Somerset
Lakes Stone Gate
Lakewood Colony
Lakewood Estates
Lamplighter Ridge
Lamplighters Cove
Lamplighter Village
Landing at Reeves Lake
Lansdowne
Larose Dr SW
Lassiter High
Laurel Park
Laurel Ridge
Laurel Springs
Lee's Crossing
Liberty Ridge
Lookout Point
Lorings Square
Lost Forrest
Lower Roswell Road
Mabry Manor
Macland Park
Macland / Sandtown
Macland Station
Madison Hall
Madison Woods
Magnolia At Whitlock
Manning Way
Marietta
Martin's Crossing
McDaniel Rd
McEachern Manor
McNeel Farms
Mellor Lane
Merritt Rd
Milford Chase
Milford Farms
Mill Creek Crossing
Mine
Misty Ridge
Mitsy Forest
Morgan Chase
Morgan Station
Mountain Brook
Mountain Creek Estates
Mountain Ridge
Mountain View Whitlock
Mulberry Farms
Mullins Pass
New Bedford
Newcastle
New Kent
Nob Ridge
Northampton
North East Cobb
Northfield-Ridgewood-Ledford
North Forest
North Landing
NW Polk Street
Oak Creek Estates
Oak Forest Circle
Oaks
Olde Canton Chase
Olde Ivy Gate
Olde Mill Forest
Old Paper Mill
Old Timber Ridge Road
Olive Circle SW
Osborne High
Oxford Manor
Parkaire
Parkside at Town Center
Park Trail
Parkview Meadows
Pat Mell
Penhurst
Piedmont Bend
Piedmont Chase
Piedmont Forest
Piedmont Station
Pine Springs
Plantation Place
Pope
Post Oak Springs
Post Oak Tritt
Powell Wright
Powers Ferry & Delk
Princeton Corners
Princeton Lakes
Princeton Mill
Princeton Walk
Providence Corners
PWMC
Queensborough Square
Ramblewood
Red Oak Park
Ridge Wood Park
River Forest
Riverlook – River Heights
River Place/Plantation
River Springs
Riverview
Robinson Walk
Rockford
Rockledge
Rolling Acres/Rising Sun
Roswell Downs
Roswell Rd and Robinson
Rutledge Place
Saddlebrook Creek
Saddlebrook Way
Salem Woods
Sandtown Village
Sandy Plains
Saxon Meadows
Seminole/Gresham
Sentinel Chase
Sentinel Ridge
Sentinel West
Seven Springs
Sewell Farm
Sewell Manor
Sewell Springs
Shadow Brooke
Shadowlawn Road SE 30067
Shadow Woods
Shadyside-Pair-Hollydale
Shallowford Heights
Shallowford Rd
Shiloh Manor
Shiloh Station
Sibley on Paper Mill
Skylark Terrace
Smith Ave
Smithstone
Smyrna Grove
Somerset and Park Lane
Sprayberry
Spring Creek
Spring Valley
Springwood
St. Charles Square
Steinhauer
Stephanie Manor
Steve
Stockton Place
Stockton's Ford
Stonegate & E Worthington
Stonehenge
Stratford
Strathmore
Strawberry Bank
Sugar Springs
Summerford
Summer Lake
Sun Valley Estates
Sussex Pl SE
Sweet Pine Creek
Talamill
Tally Green
Tammeron Trace
Tanglewood
Terrell Mill Estates
Thackston
The Cottages of Chicopee
The Falls at Sope Creek
The Glens
The Overlook
The Preserve at LMT
The Quad at Meeting Park
The Villages of East Park
Thornbrook
Timber Bluff
Timberlea Lake ll
Tramore Cottage
Tramore Village
Trophy
Turtle Rock
Tuxedo Estates
Twin Brooks
Valencia Hills
Vermilion
Village Green
Village North
VN Crossing
Walden
Walker's Ridge
Wallis Farm
Walnut Circle
Walton Reserve
Wassim Khalek
Watchtower NW
Waterford Green
Waterlilly Way
Waverly Place
Waverly Woods
Weatherstone
Wellcrest
Wellington
Wendwood
Westgate
West Hampton
Westview
Wexford
Wheeler
Whitehurst Dr
White Oak Farms
Whitlock Heights
Whitlock Manor
Whitlock Ridge Dr
Whitlock Valley
Wicks Lake and Creek
Wilburn Dr & Murray Cir
Williams Dr
Willow Point
Willow Ridge
Wilmington
Winchester
Windrush
Windwood Forest
Winter Chase
Wistful Way NE
Wooded Hills-Dellinger
Wood Hollow / The Woods
Woodington
Woodland Ridge
Woodlawn Lake
Woodmont
Wood Pointe
Woodruff Plantation
Woodrush
Woodsmill
Woodstone
Woodstream – Blackjack Hills
Wylie Rd
Zachary Woods
Who we are
SPPI is a painting contractor serving the metro Atlanta area for 31 years. We provide Residential and Commercial painting services for all types of structures, including residential homes and commercial buildings.
We make every effort to provide OUTSTANDING customer service, from calling and being available to schedule an estimate to actually completing the painting project. Collaboration is required in our business from the Scanning Specialist to the Project Coordinator to the Painter, we consider our team like a seasoned orchestra and we are its veteran conductor.
Residential and Commercial Painting Services in Marietta, GA
We successfully service both the commercial and residential sectors. We uphold the highest standards, regardless of the market being serviced, at the most reasonable rates.
High Quality Service
While focusing on our customers' needs, we are also committed to our staff. We ensure that our crew maintains a premium level of training and expertise. Our highly trained workmen have many years of experience in all phases of painting, caulking, pressure cleaning and more.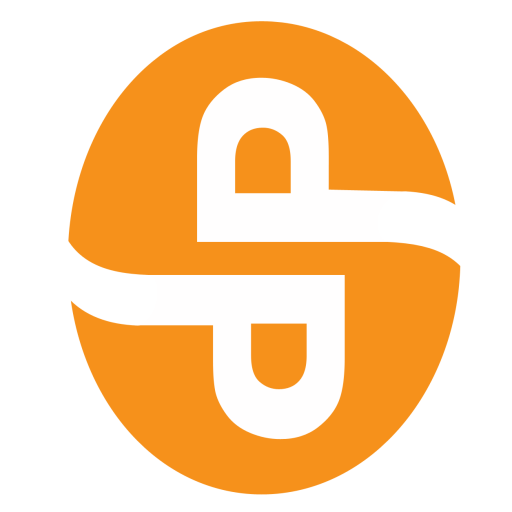 Are you looking for the best home and office painters in Marietta, GA?
SPPI GA offers the best residential and commercial painting services at the greatest and most affordable rates.